The Barnstable County dredge Sand Shifter recently completed a dredging project in Chatham's Pleasant Bay.
Mobilizing for this project began early in November, and continued over the few days as several sections of pipe had to be repositioned from Hardings Beach to Pleasant Bay.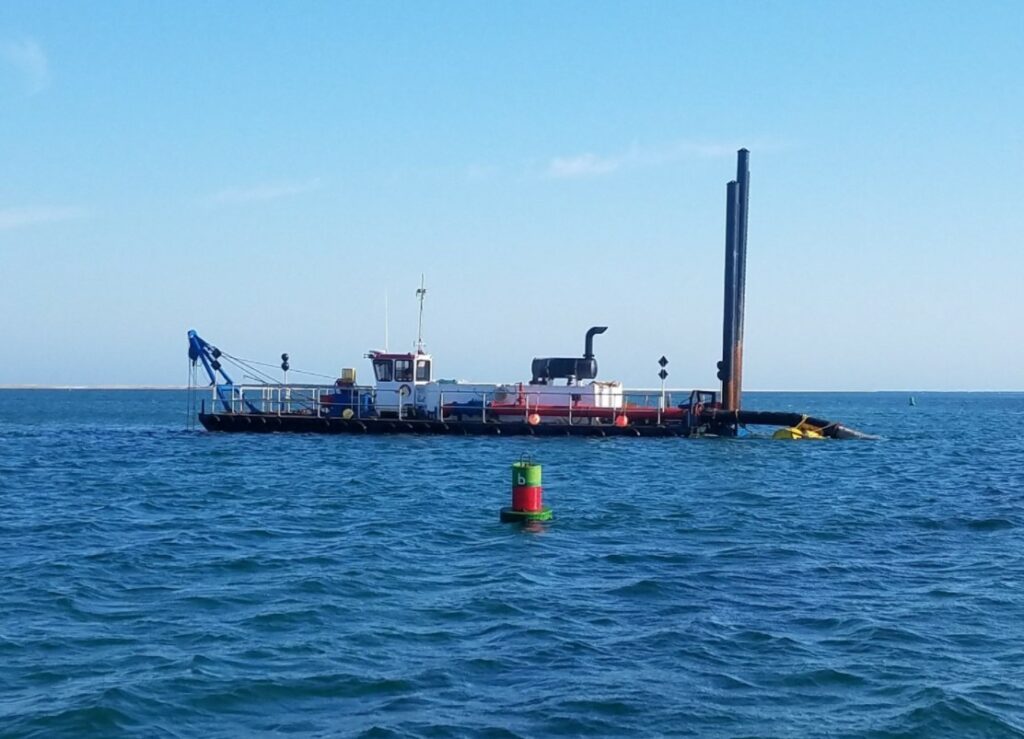 According to Barnstable County, dredging started on Friday, November 5th and was completed in early December.
During the works, over 14,000 cubic yards of dredged material was removed from the bay area.
Summarizing, the main channels in the bay were cleared to a minimum depth of 6.0′ MLW throughout the dredged areas. Significant currents made dredging in this area challenging during peak periods but as noted in the results, the project was very successful.