Dredger Albatros, owned by Belgian hydraulic engineering company Herbosch-Kiere, is currently busy working on the latest Port of Klaipeda dredging campaign.
The Albatros is a shallow draft self-propelled vessel, equipped with a low emission, energy efficient E-Crane for a wide range of activities such as grab dredging, rock installation and salvage work.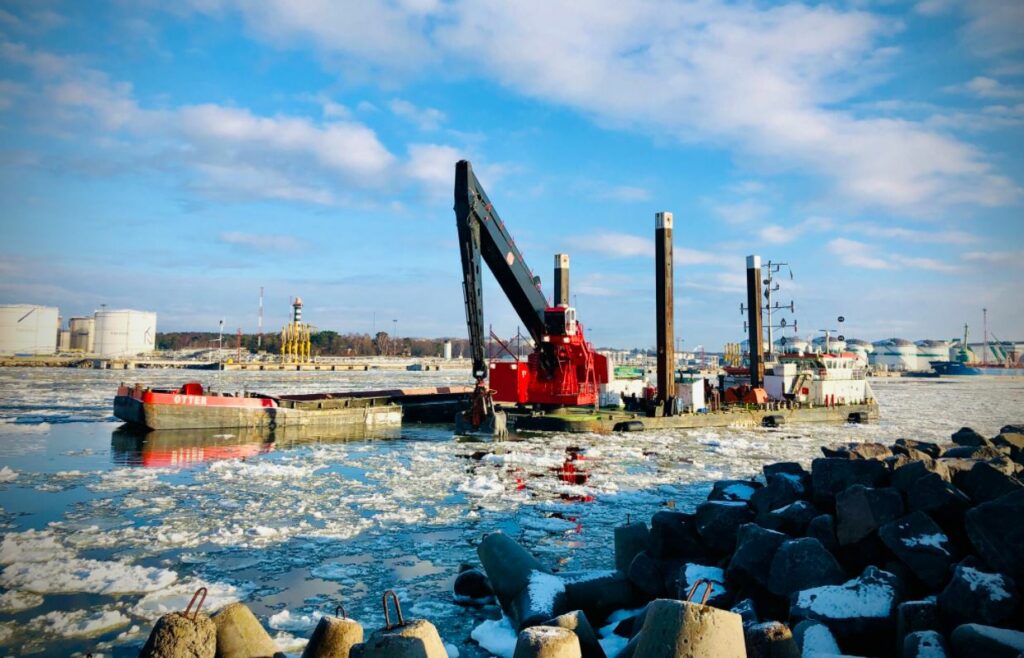 The aim is of the dredging work is to make the port safer and more competitive. The Port of Klaipeda also wants to be available to bigger vessels in the future.
This is the first contract in Lithuania for Herbosch-Kiere.
Once the depth of the navigation channel increases, the Port will be able to receive more fully loaded vessels, which will reduce cargo transportation time and air pollution.