DSC Dredge and MWD officials tour GIW Industries
DSC Dredge officials last week joined representatives of Muddy Water Dredging (MWD) on a visit to GIW Industries – one of the world's leading manufacturers of heavy duty, centrifugal slurry pumps.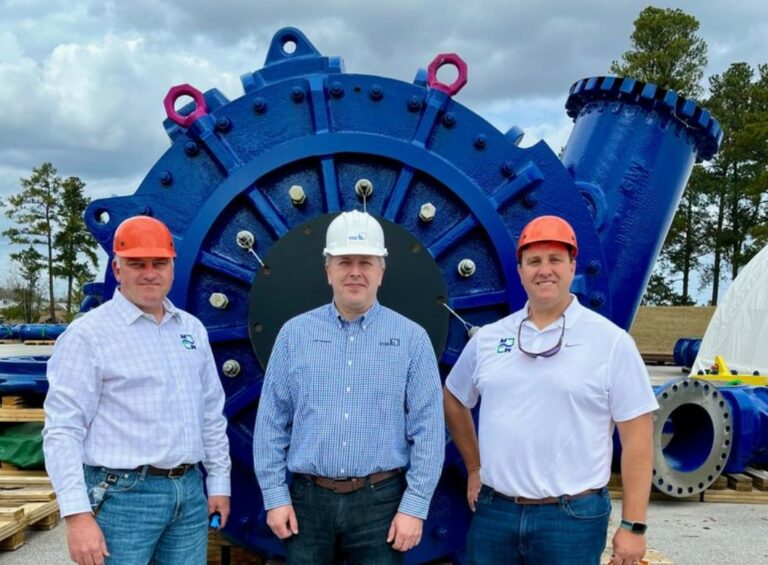 During the visit, DSC Director of Domestic Dredge Sales, Charles Johnson, together with MWD co-owners Michael J. Kerns and Matthew B. Devall checked out the LSA-54 pump (a smaller version of the one that will be used on MWD's new dredge).
Earlier in 2021, DSC Dredge and Muddy Water Dredging signed a contract for the construction of one of the largest 24" dredges in the United States.
This custom built diesel-electric dredge will have a total installed horsepower of 9,621 HP and 6,830 kW of electrical power.
The newbuild will be equipped with latest dredging equipment including DSC's survey-grade DSC VISION package, DSC's Dredge Rx remote monitoring package and DSC's Dredge Quality Management (DQM) system for automated USACE reporting.
Delivery of this state-of-the-art dredge is scheduled for Autumn 2023.