Marine Specialists Ltd took delivery of a customised 28m x 12m pontoon barge and a 60t Hyundai excavator recently.
"Responding to increasing demand, the acquisition of the barge and excavator significantly increases the company's dredging and outfall installation capabilities and fits effectively with the existing barge and excavator fleet," the Irish company said.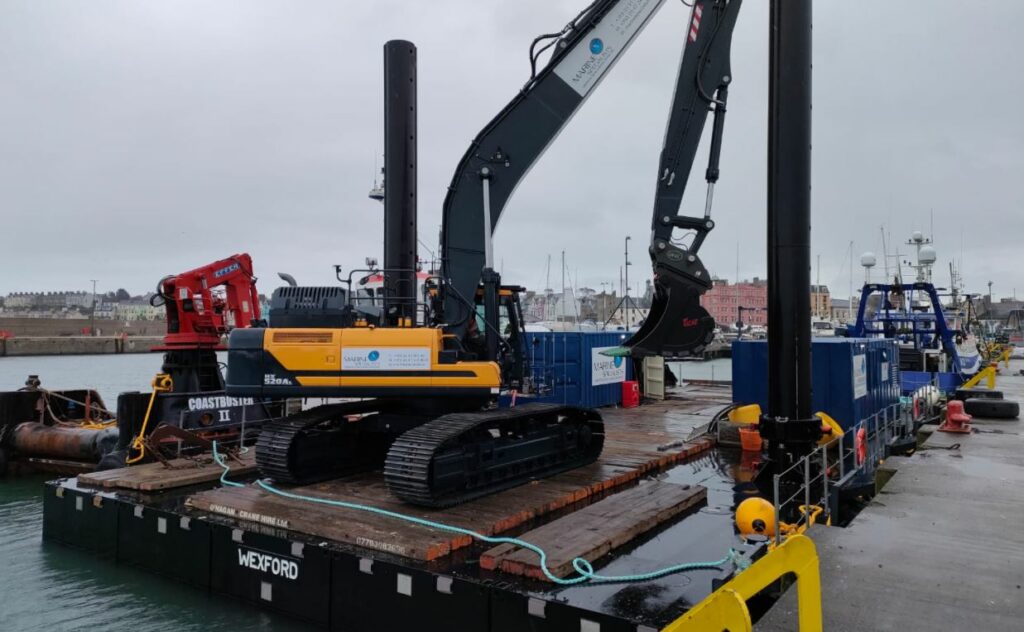 The barge Cliodna, constructed under Lloyds supervision by Ravestein in the Netherlands, has a deck capacity of almost 400t with below deck storage capacity for various equipment items, fuel and water.
The barge can also be deployed as a crane barge or dive platform.
Cliodna has just been issued with certification from the Maritime and Coastguard Agency in the UK to operate in UK waters.
The 60t Hyundai excavator fitted with 3D GPS has a heavy duty 15m arm particularly suitable for heavy dredging, rock ripping and rock breaking.
The Hyundai excavator was supplied by Whelan Plant Sales of Ennis and was loaded aboard Cliodna last week in preparation for their first deployment.
Photo: Marine Specialists