The USACE Portland District is resuming work to rehabilitate the Mouth of the Columbia River South Jetty.
"This marks the beginning of our third season of the rehab project, which began in June 2020 and is scheduled to finish in late summer 2025," said USACE.
"We and J.E. McAmis are teamed up, geared up, and prepared to resume placing jetty armor stone ranging from five to 40 tons along the remaining repair length of the jetty. To date, we've imported 244,900 tons of jetty stone and placed 165,500 tons of stone."
The crews have repaired 1.3 miles of jetty, with 1.7 miles left to go.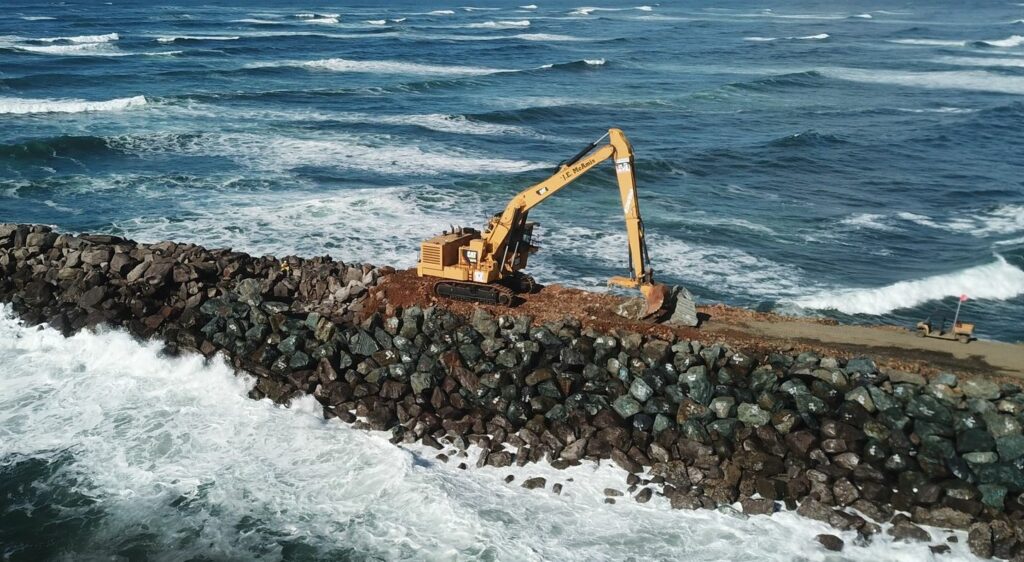 South jetty, built between 1885 and 1895, is 6.6 miles long and on the Oregon side of the mouth.
Many areas of each structure have been severely damaged due to the extreme waves of the Pacific Ocean interacting with the Columbia River.
The structures are routinely exposed to ocean waves ranging from 10 to 20 feet high.
Increased storm activity and the loss of sand shoal material upon which they are built have taken a toll on the structural integrity of the jetties. USACE is working to restore the system to acceptable levels of reliability.