The St. Lucie Inlet dredging project continues to move towards the goal of removing 475,000 cubic yards of sand and placing it on to the beaches of the St. Lucie Inlet Preserve State Park.
The placement of the sand on adjacent beaches will help the county meet state requirements to address erosion impacts both north and south of the inlet.
The works are part of the St. Lucie Inlet Management Plan designed to keep the St. Lucie Inlet navigable at authorized depths.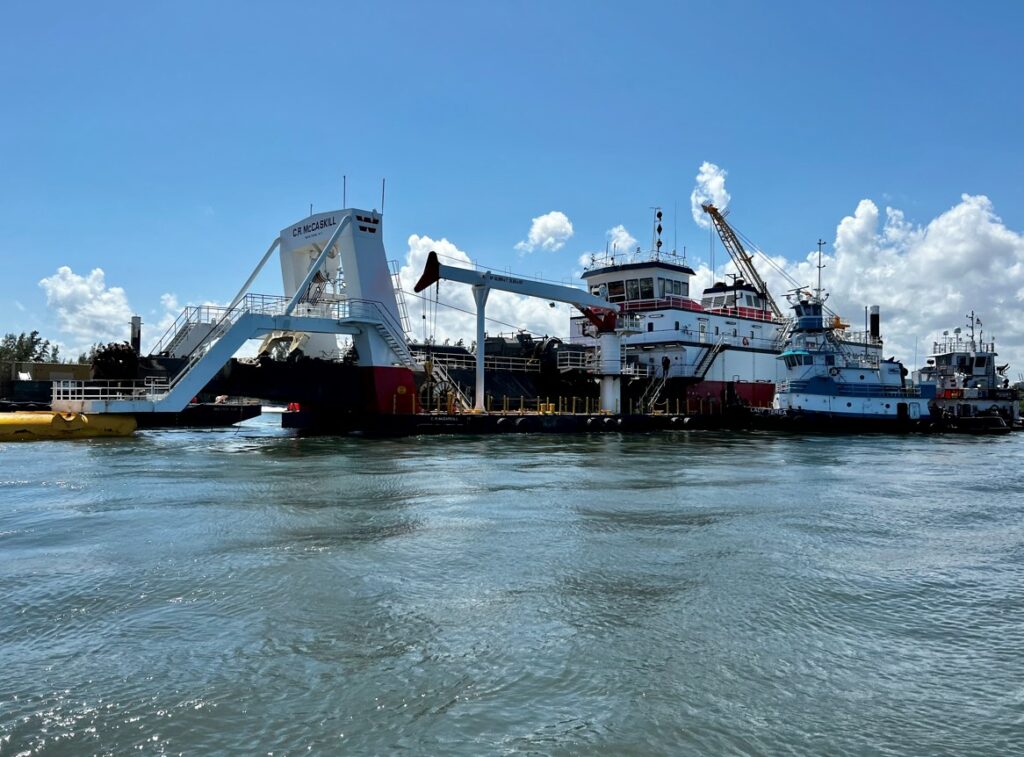 St. Lucie Inlet is one of the widest in Florida, nearly a half mile (2,362 feet), making this shallow draft inlet vulnerable to elevated sea states. It became a federal project in 1913 through the Rivers and Harbors Act.
The St. Lucie Inlet Management plan was adopted by the state 1995 and updated in 2016. It identified a preliminary bypass goal of 195,000 cy/yr. with 161,000 cy/yr. to the south and 34,000 cy/yr. to the north. Placement has frequently been in the Hobe Sound National Wildlife Refuge, focusing on the area of Peck Lake.
Dredging is typically conducted every two to four years to control shoaling in the three major reaches of this essential channel.
This year, the campaign is being carried out by Weeks Marine's 30" cutter suction dredge C.R. McCaskill.