Dredge Woomera working in Townsville
The Port of Townsville's $232 million Channel Upgrade project has reached a significant milestone with the largest Australian owned backhoe dredge, Woomera, now dredging in Cleveland Bay.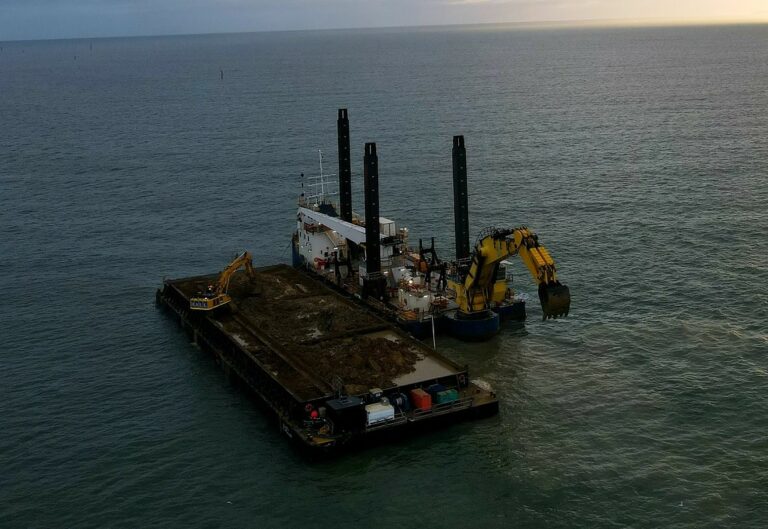 "If you're on the bay, you're sure to spot Woomera loading the material dredged from the channel on to support barges. The barges are bringing the material back to the Port for placement in our 62ha reclamation area at the mouth of Ross River," Port of Townsville said.
The backhoe dredger, owned by Hall Contracting of Brisbane, will work 24/7 (weather permitting) over the next two years to dredge more than 3 million cubic metres of material from Townsville's 14.9km channel.
This will see the channel widened from 92m to 180m at the inshore (Port) end, tapering to 120m at the seaward end.
Most of the dredging, about 90 per cent, will take place in the Platypus Channel close to the port where the channel will be extended to 180m wide. About 10 per cent of the dredging will occur in the Sea Channel which runs adjacent to Magnetic Island. This area is naturally deeper and will only need to be widened to 120m.