The Maldives Government has contracted Van Oord to carry out a land reclamation project in Addu City.
The agreement for the reclamation of 194 hectares of land in Addu city – with the financial assistance of India – was signed in Addu on March 27.
The project, funded via $800 million line of credit extended by the India's EXIM Bank and approved by the Indian Government, is expected to be completed within 18 months.
Also, the works include coastal protection measures as well as land reclamation operations.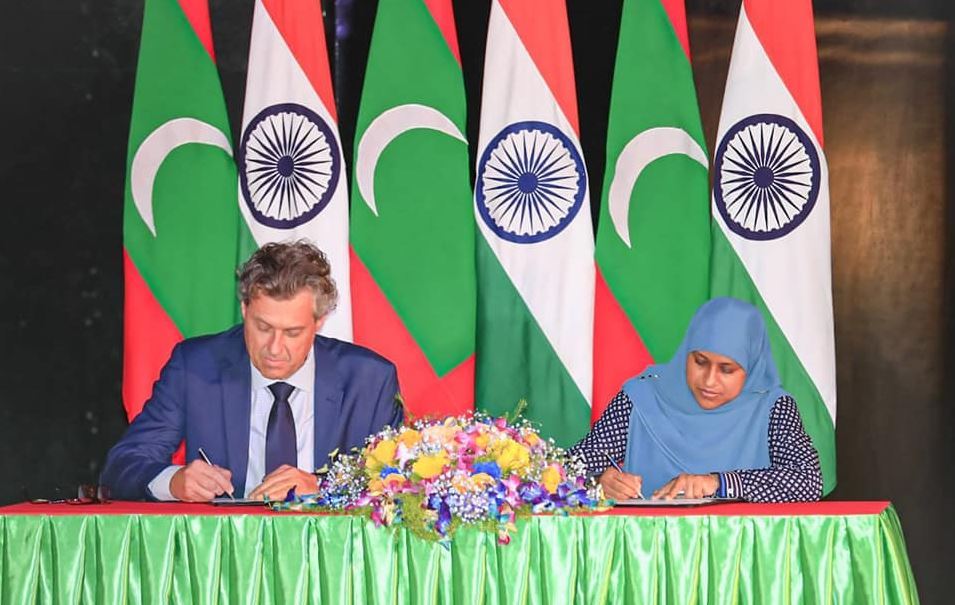 Under the deal, 90 hectares from Hithadhoo, 23.3 hectares from Maradhoo/Maradhoo Feydhoo and 76 hectares from uninhabited islands will be reclaimed.
Permanent Secretary of Planning Ministry, Zeeniya Ahmed Hameed, inked the agreement on behalf of the Government and Cornelius Adriand Dibreyn, Dredging Director of Van Oord, put his signature on behalf of the company.
Photo: Ministry of National Planning, Housing and Infrastructure