Broward County Segment II almost complete
The Broward County Segment II Shore Protection Project is in its final stage, according to the Army Corps' Jacksonville District.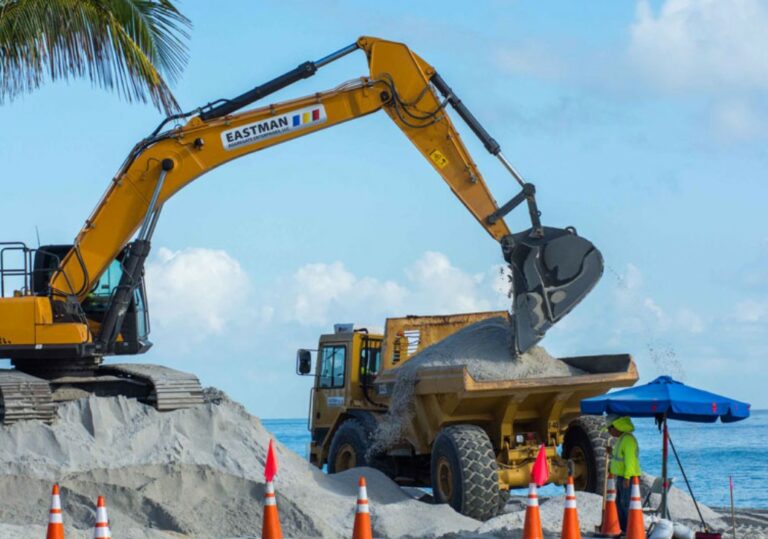 "The team is placing sand on the northernmost stretch, just south of Hillsboro Inlet, and expects to complete beach construction in the next day or two. Demobilization will occur over the next couple of weeks," USACE said.
Jacksonville District awarded the $11 million Segment II Beach Renourishment construction contract​ to Eastman Aggregate Enterprises, LLC on January 11, 2021.
Under the contract, approximately 390,000 cubic yards of beach-quality sand was placed along 8.9 miles of eroded Atlantic Ocean shoreline in central Broward County, between the Hillsboro Inlet and the Port Everglades Inlet.
The project area included the municipalities of Pompano Beach, Sea Ranch Lakes, Lauderdale-by-the-Sea and the northern portion of Fort Lauderdale, to the area approximately one half mile south of Sunrise Boulevard in Fort Lauderdale.
USACE estimates that the scheme will help provide storm protection for the coastal population and infrastructure, habitat for several endangered animals including sea turtles, and recreational beaches for visitors and residents.