Preparations for the Addu City capital land reclamation project will start immediately, Van Oord said today.
Land will be reclaimed along the coasts of the islands Hithadhoo and Maradhoo/Maradhoo-Feydhoo.
In addition, three new islands will be created in the city's lagoon.
The trailing suction hopper dredger (TSHD) HAM 318 will be deployed for the reclamation works and will source sand from two designated areas in the lagoon.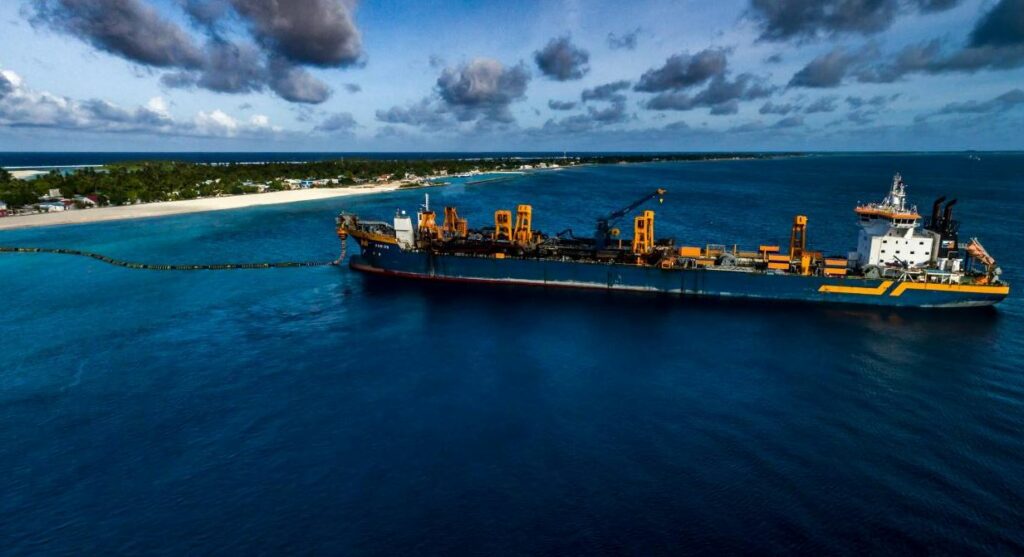 The works are part of the Addu Development Project, meant to address climate change and to transform Addu City into a fully functional, thriving economic hub and an attractive tourist destination.
Also, coastal protection is part of the contract – Van Oord will install 11 kilometres of shore protection using rock and at some locations geotextile tubes.
The agreement for the reclamation of 194 hectares of new land – with the financial assistance of India – was signed in Addu on March 27.
The client is the Ministry of National Planning, Housing and Infrastructure of the Government of Maldives.
The project will be completed within 18 months.