Louisiana Congressman Clay Higgins toured the Mike Hooks' Dredge 32 last week.
Originally built in 1932, the Dredge 32 is believed to be the oldest cutter suction dredge in operation in the United States.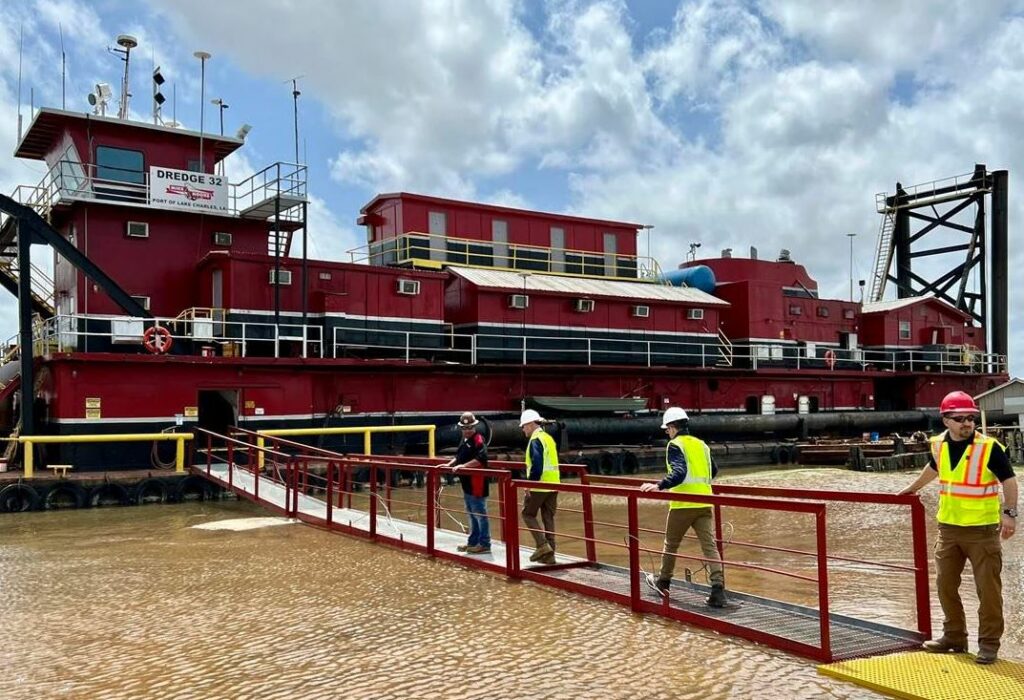 "It was an honor and a privilege to host Mr. Higgins at our headquarters in Westlake, LA, and get him aboard a piece of history, Dredge 32," said the company.
"We are grateful to our Congressman for visiting us, witnessing how a fourth generation family-owned dredging company is pushing towards the future and reinvesting in its greatest asset, its people. New equipment is on the way as well."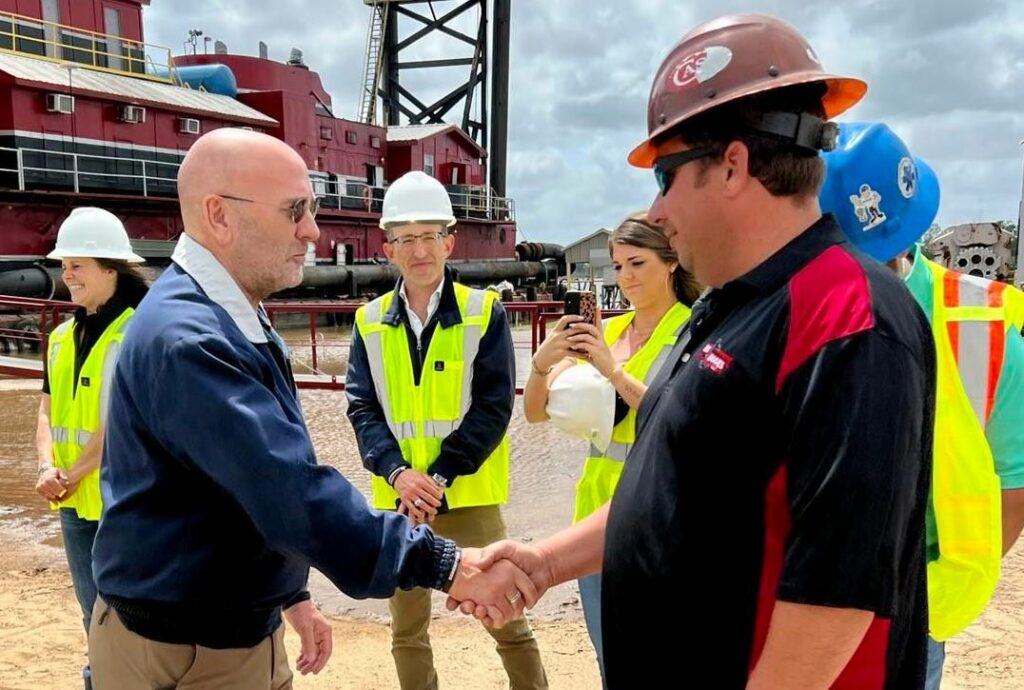 Mike Hooks said that, with Higgins' help, they will answer the navigation needs of Southwest Louisiana more easily.
The Westlake based dredging contractor is also calling on the Congressman to continue his work on securing more funds for the dredging projects and for the hurricane recovery operations.
Photo: Congressman Clay Higgins facebook