Last weekend, Guyana based GAICO Construction & General Services officially commissioned their new trailing suction hopper dredger – the Malavi.
The ship, previously known as 'Costa Verde', was operated between 2016 and 2022 by Dravo SA – Van Oord's Spanish subsidiary. The vessel performed its dredging duties in the Mediterranean and north west Europe after which she was sold to GAICO in early 2022.
The commissioning ceremony, attended by the high government, local and company officials, was held on Saturday at GAICO's Nismes, West Bank Demerara wharf.
"After two vicious months of sailing all the way from Dubai, GAICO has finally welcomed our newest addition to the dredging fleet, TSHD Malavi," the company said in the release.
According to the Head of State, Dr Mohamed Irfaan Ali, who made a small speech on the day, it is imperative that new investments in the country conform to international standards. "Whatever we build now must be to international standard because our ultimate goal must be to play on the international stage and international market."
He also noted this investment will hugely benefit everyone in transport and logistics, given that the Demerara River has a one-way channel and that the current draught "limits the country's competitiveness."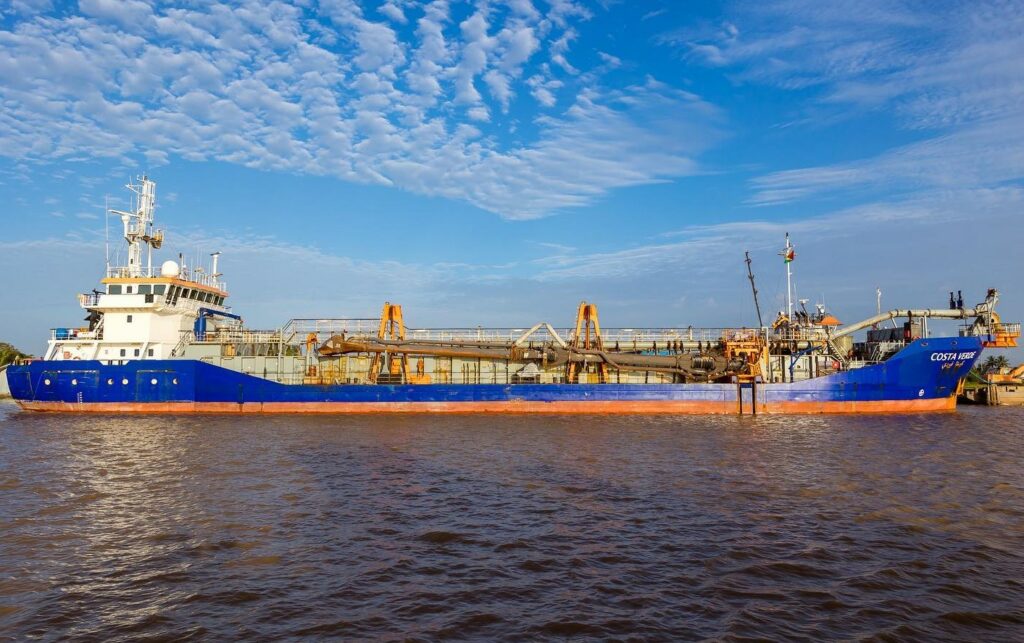 In order to continue development of Guyana's largest seaport and capital, which is situated on the east bank of the river's mouth, as well as inland ports all the way to Linden (105 km from the mouth) GAICO will over the next years perform continuous dredging of the Demerara River.
That's why the company will also add a new 18-inch cutter suction dredge to its fleet with the price tag of US$2.5 million, according to Chief Executive Officer Komal Singh. "Thanks to the new capacity, we will significantly increase our dredging capabilities in Guyana and the region, ultimately creating more jobs for Guyanese people."