The U.S. Army Corps of Engineers, Baltimore District has just released last week's photo when USACE conducted hydrographic surveys at the Craighill Channel to determine any potential channel impacts resulting from East Coast maritime response efforts to remobilize the box ship EVER FORWARD.
The District searched for potential adverse navigational impacts within the federal channel due to the recent refloating efforts of the vessel, said USACE.
The box ship ran aground in the Chesapeake Bay March 13, 2022, and recently underwent refloating operations and had 550 containers offloaded. Most recently, navigational crews successfully pushed the massive container ship from the mud.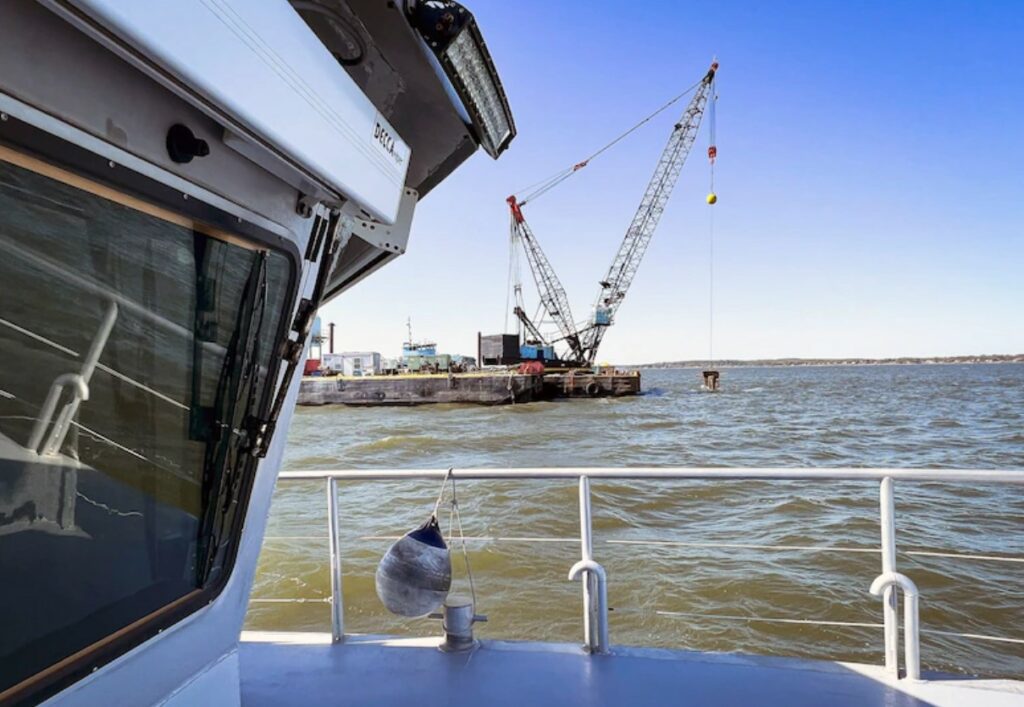 After being grounded for 35 days and successfully refloated, the Corps are excited to see the EVER FORWARD make its way back to the Port of Baltimore, resuming its journey to Norfolk, Virginia, added USACE.
Moving forward, material dredged during the remobilization effort will be beneficially re-used at Poplar Island for rebuilding and restoring the area, which is home to hundreds of species of wildlife and waterfowl, as approved by the Maryland Department of the Environment.