Mike Hooks, LLC has begun pumping dredge material from a dredging vessel two miles into Lake Borgne onto the shoreline near Shell Beach in St. Bernard Parish, a $61 million project which ranks as Louisiana's largest marsh creation yet, fox8live.com reports.
In recent weeks, they have piled material onto four-foot high, circular-shaped dikes to create containment areas for the dredge material.
"It's just a levee built all the way around the project," explained Joe Guillory, a civil engineer with the company, DDG. "We're going to pump inside, fill the entire area."
The work, paid for with fine and settlement money from the 2010 Gulf of Mexico oil spill, takes place in an area where the marsh has badly degraded in recent decades.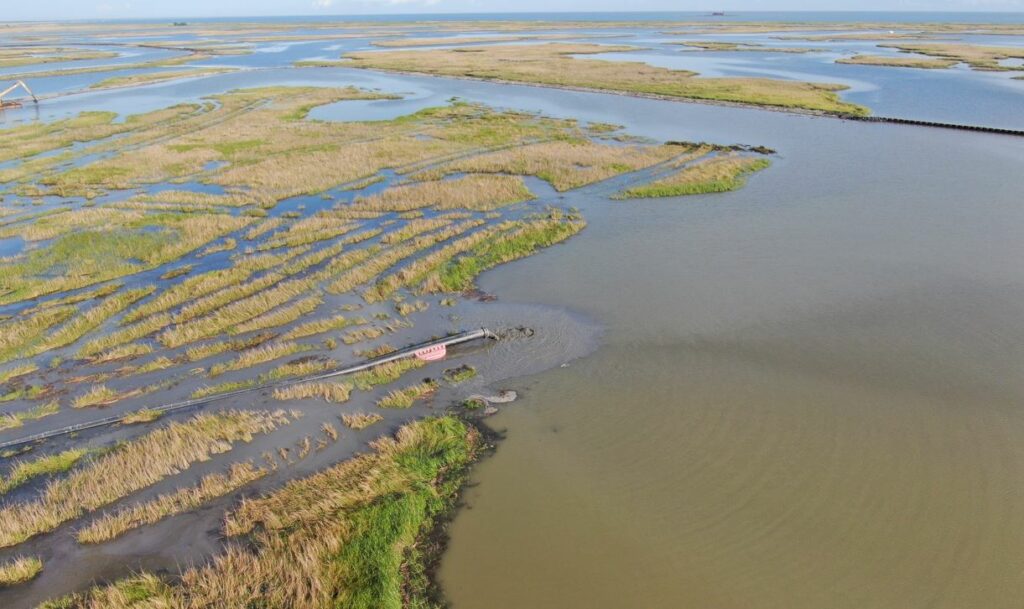 Local officials blame the Mississippi River Gulf Outlet, the shipping channel constructed in the 1950s, for much of the loss.
"There's sort of one thing you can point to in this region and that is the MRGO that destroyed the swamps that were in the area and converted everything to marsh," said Bren Haase, Executive Director for the Louisiana Coastal Protection and Restoration Authority.
Over the next couple years, contractors plan to move approximately 13-million cubic yards of material.
The project has a design lifespan of twenty years.