Van Oord, DEME wrap up Świnoujście-Szczecin dredging
Van Oord and DEME have completed the Świnoujście-Szczecin Fairway deepening operations.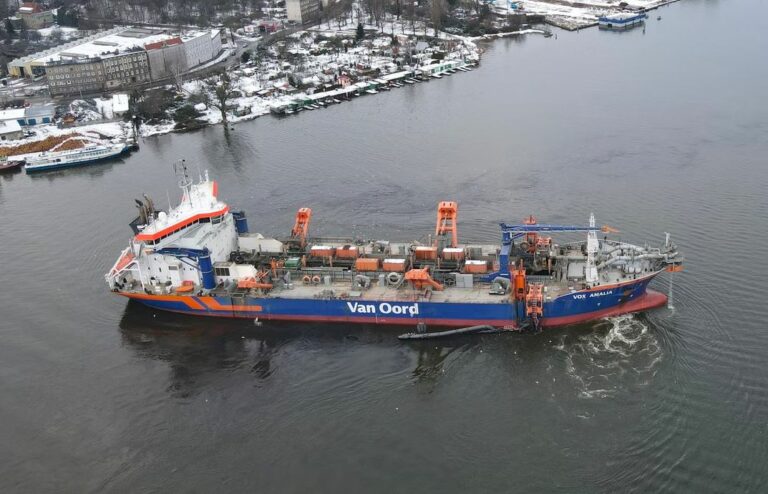 This is one of the most important dredging projects in Poland's history.
Together with the Ministry of Transport and the Maritime Office of Szczecin, the joint venture partners celebrated the official opening of  the 65 km Fairway today.
With approximately 24 million m3 of material dredged, the channel has been deepened by 2 m to -12.5 m, which enables the Port of Szczecin to handle the next generation of vessels.
Ten main dredging units were deployed along the Fairway, including Van Oord's trailing suction hopper dredgers Vox Amalia and HAM317 and DEME's Meuse River and dual fuel trailing suction hopper dredger Scheldt River.
Providing access from the Baltic Sea, the Fairway runs between the city of Świnoujście and the Port of Szczecin.