Lake Redwood dredging project progressing well
J.F. Brennan Company, Inc. of La Crosse, Wis., is making great progress on the Lake Redwood dredging project in Minnesota.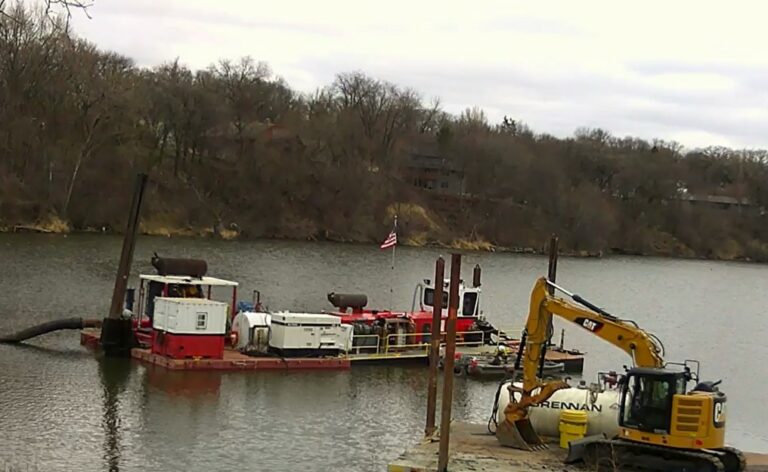 According to the Redwood-Cottonwood Rivers Control Area (RCRCA), three weeks into the project, J.F. Brennan has dredged over 76,000 cubic yards of sediment from Lake Redwood, moving steadily toward the goal of 650,000 cubic yards.
"Starting the week of May 16, the Michael B. dredge will move into position near the dam and begin working in a southerly direction on the deepest cuts to restore the lake and Redwood River channel to its original depths," said RCRCA in the update. "A minimum of 100 feet from the dam, as well as 25 feet from shorelines, is required for dredging operations and permit requirements."
RCRCA also added that effluent discharge from the Confined Dewatering Facility (CDF), otherwise known as the dewatering pond, was released for the first time on May 12. Discharge water quality is monitored to ensure that it meets the permitted standards for turbidity, phosphorus and carbonaceous biological demand (CBOD).