CCCC completes dredging project in Yancheng
China Communications Construction Company (CCCC) recently completed all dredging works under the China National Offshore Oil Corporation (CNOOC) Yancheng "green energy port" project.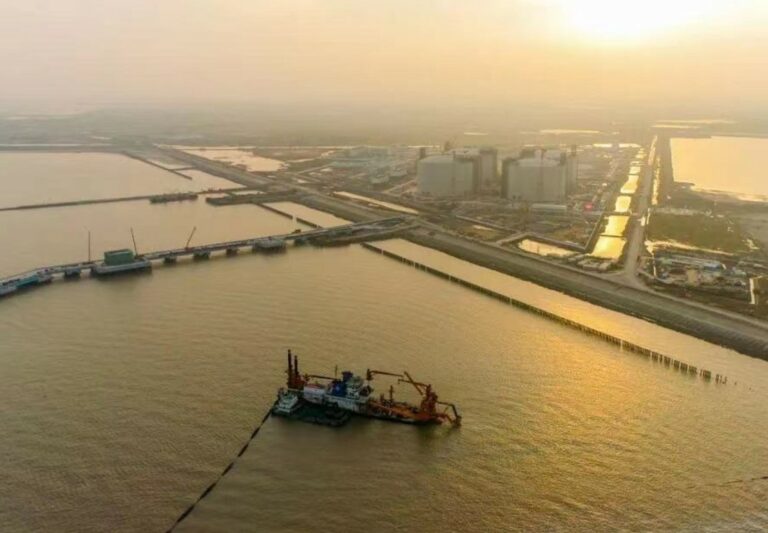 According to CCCC, this massive project project included dredging of the harbor's basin, the approach channel and the main channel.
Known as China's biggest liquefied natural gas (LNG) storage base under construction, the CNOOC Yancheng "green energy port" is located in the Costal Harbor Industrial Zone in Yancheng City, Jiangsu Province. After completion, the harbor will have an annual LNG processing capacity of 6 million tonnes.
Being an important part of this construction project, the dredging work was carried out over the 820,000 square meters of the port's the basin, in the 1168-meter-long approach channel, and the 3827-meter-long main channel with a dredging volume exceeding 20 million cubic meters.
Once fully complete, the new storage base will continuously provide LNG to the Yangtze River Delta region and even the whole east part of China. This will greatly improve the proportion of regional clean energy, protect the environment, and accelerate the industrial transformation of the Yangtze River Economic Belt.
Register for Offshore Energy Exhibition & Conference: