In the Nieuwpoort shipping channel and marinas, Jan De Nul Group recently carried out maintenance dredging works with cutter suction dredger Hendrik Geeraert and split barges Magellano and Verrazzano.
What makes this project so unique, are the CO2-reducing measures taken by Jan De Nul Group. An example for the industry and future dredging works in Europe.
According to JDN, a specificity of this project is the CO2 reduction measures enthusiastically taken by JDN, encouraged by the Flemish Authority and the Maritime Services and Coastal Agency. One of the measures was to run the vessels on renewable biofuel.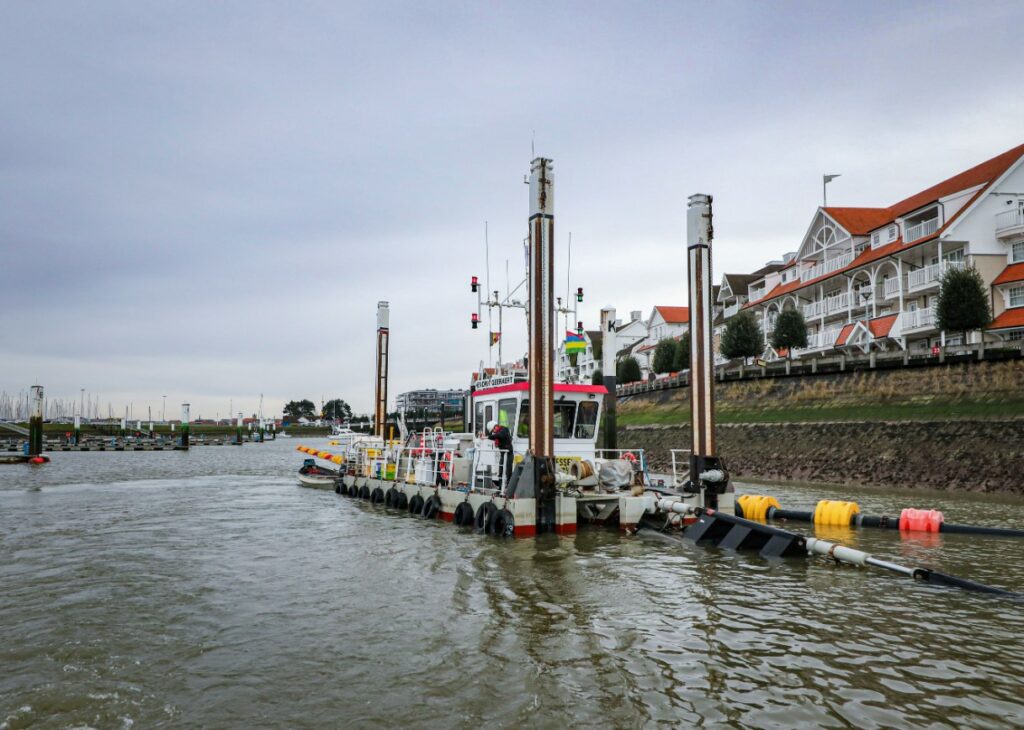 In addition, Jan De Nul kitted out its local office with its newest energy-efficient site office module that consumes 80 percent less energy than a standard site office.