The Malaysian Government has granted Integrated Marine Works Sdn Bhd (IMW) a 15-year concession to carry out dredging and reclamation works at federal ports.
IMW signed the concession agreement with the government through the Ministry of Transport (MOT) and the Commission/Port Authorities on May 30 to carry out dredging and reclamation works at the federal ports for the next 15 years – effective after the signing of this contract.
In a statement, IMW said that Transport Minister, Datuk Seri Dr Wee Ka Siong, witnessed the signing ceremony.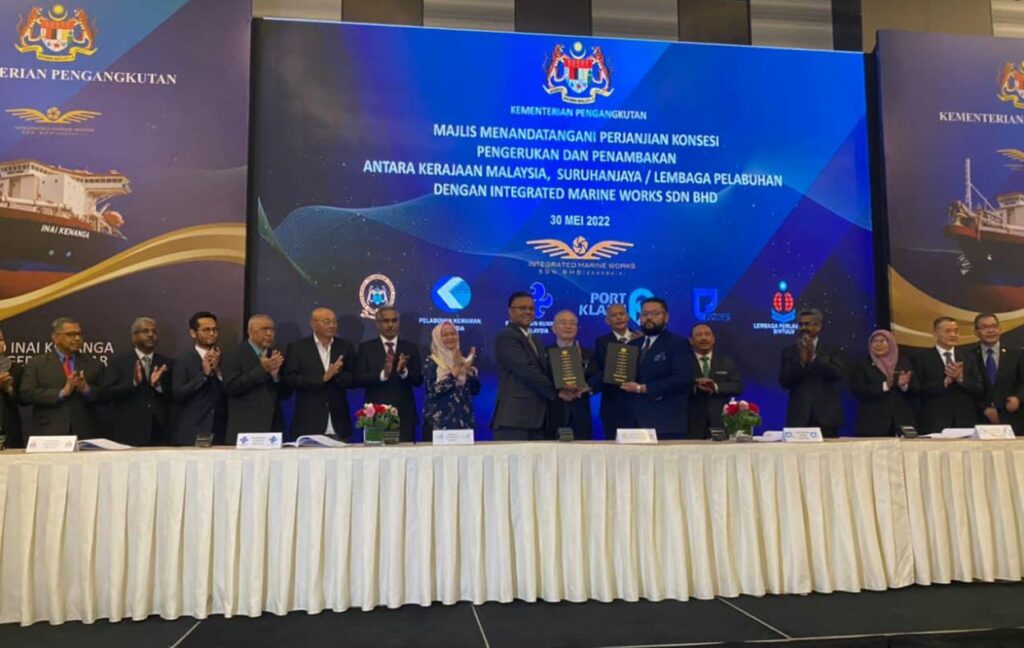 The concession agreement was signed by Transport Ministry secretary-general Datuk Isham Ishak, together with the general managers/representatives of the Commission/Port Authorities, namely Port Klang Authority (LPK), Johor Port Authority (LPJ), Kuantan Port Authority (LPKtn), Bintulu Port Authority (LPB) and Penang Port Authority (SPPP), and IMW executive chairman Quzaim Mohamad Guljar Mohamad.
Photo: Transport Minister Datuk Seri Dr Wee Ka Siong facebook