LS Marine ready for St. Paul dredging task
The USACE St. Paul District will begin dredging the St. Paul, Minnesota, Small Boat Harbor this week.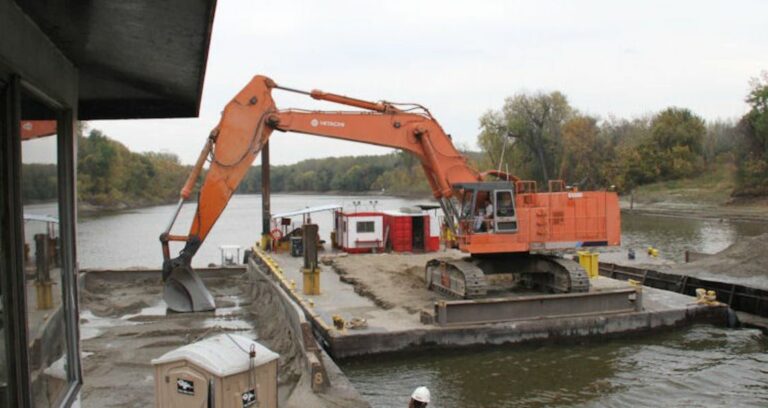 The Corps' contractor, LS Marine Inc., from Inver Grove Heights, Minnesota, is scheduled to use a mechanical dredging operation that includes an excavator sitting on a barge to remove nearly 21,000 cubic yards of dredged material from the harbor.
"Corps officials anticipate dredging the harbor to a depth of six feet. The dredging operation should last around three weeks. The boat harbor was last dredged in 2018," said USACE in its official statement.
Once removed from the harbor, the material will be transferred via barge to the Southport placement site, downstream of the St. Paul Downtown Airport.
The city of St. Paul, as the non-federal sponsor for the harbor, is required to make arrangements for material placement.