Australia's largest backhoe dredge making nice progress in Townsville
Australia's largest backhoe dredge, Woomera continues to make good progress on the $232m Port of Townsville Channel Upgrade project.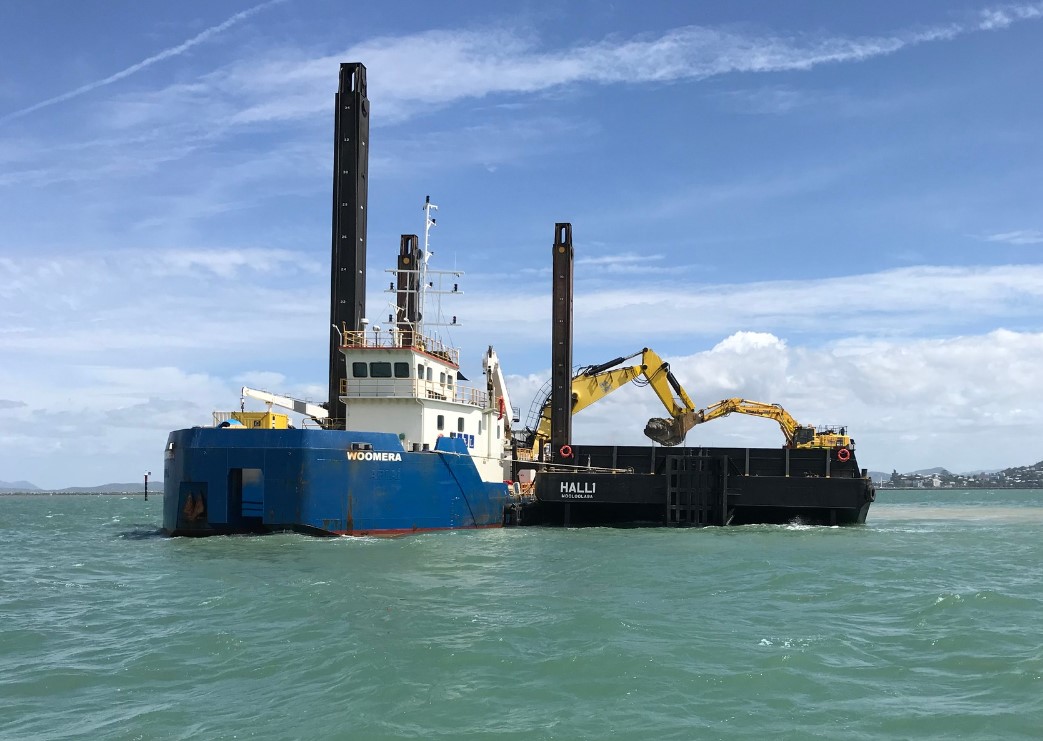 The Woomera is working to widen Townsville's 14.9km shipping channel from 92 metres to 180 metres at the inshore (Port) end, tapering to 120 metres at the seaward end.
At the moment the vessel is busy dredging in Cleveland Bay beside the channel about 3km to 3.4km from the Breakwater wall (between channel markers P12 and P10).
The position of Woomera, barges Hall 1 and Hall 2, and other support vessels that are working on this project, can be viewed live on the Port of Townsville's vessel tracker.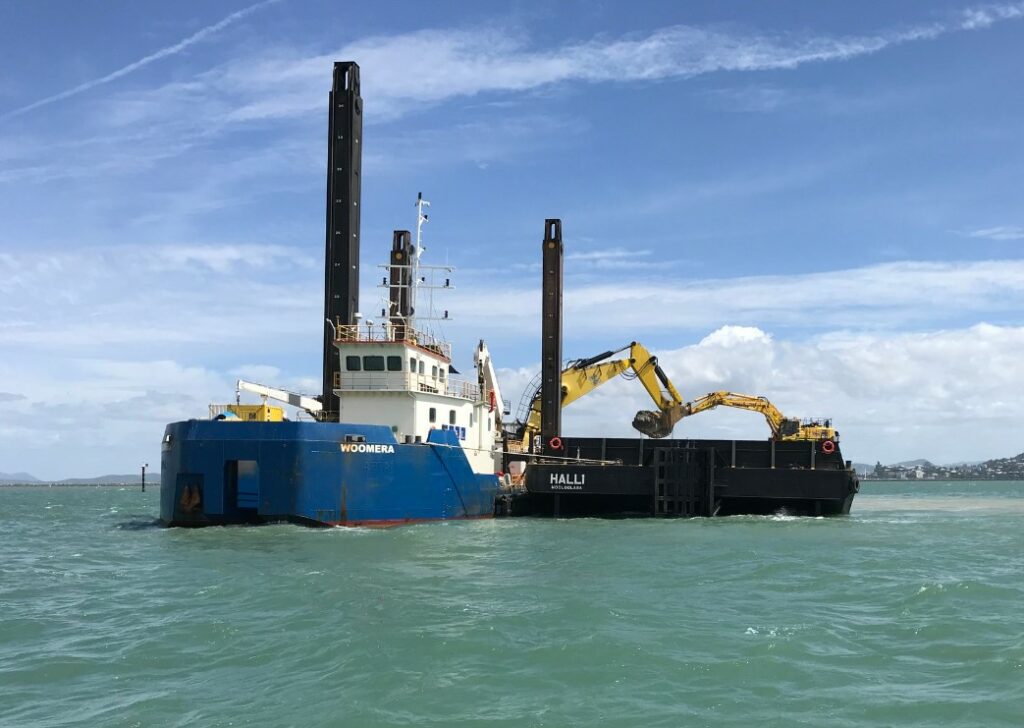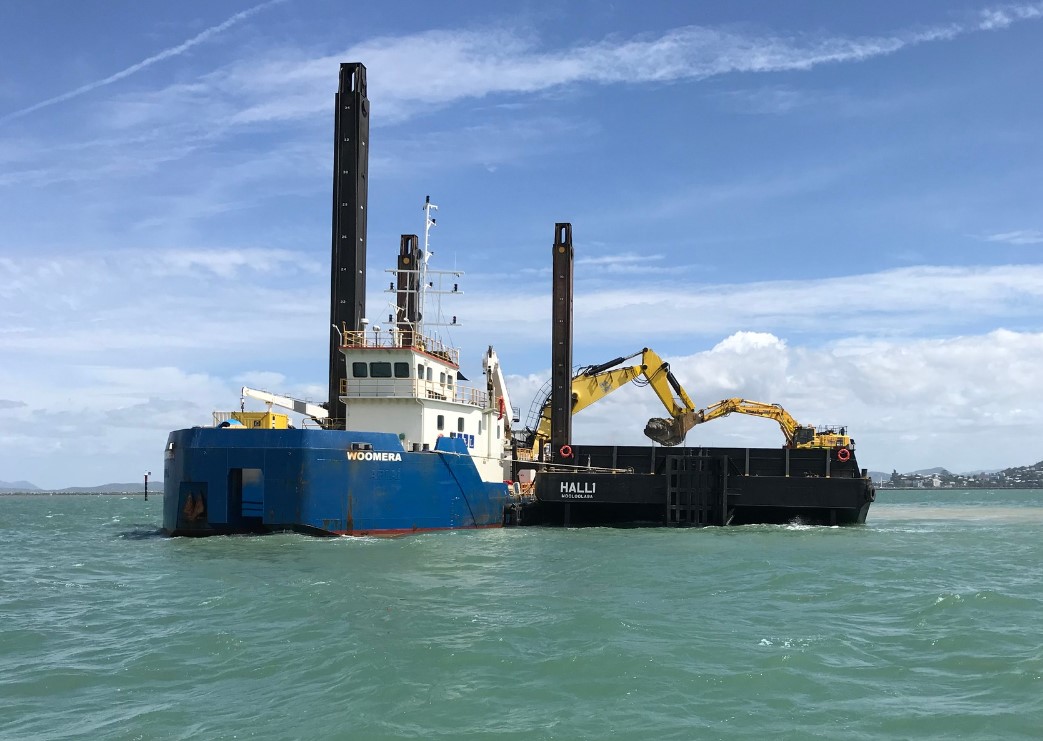 The dredging, which began in mid-March, is expected to take two years and upon completion ships up to 300 metres long will be able to safely access the port, instead of bypassing Townsville.
Most of the works, about 90 per cent, will take place in the Platypus Channel close to the port where the channel will be extended to 180m wide.
The rest of the dredging will occur in the Sea Channel which runs adjacent to Magnetic Island. This area is naturally deeper and will only need to be widened to 120m.
In order to keep the public informed, an Independent Technical Advisory Committee (ITAC) will present an update on the Port of Townsville's Channel Upgrade project. The latest facts and figures will be presented to the public online and in person by ITAC Chair, Dr Brett Kettle, on Tuesday, 14 June from 3pm.
To attend, please complete the registration form.