Carper, Coons, Blunt: $101M for Delaware in USACE projects
U.S. Senator Tom Carper and Chris Coons, together with Congresswoman Lisa Blunt Rochester (all D-Del.) recently highlighted the Delaware projects funded in the Army Corps of Engineers FY 2022 Work Plan for the Army Civil Works Program.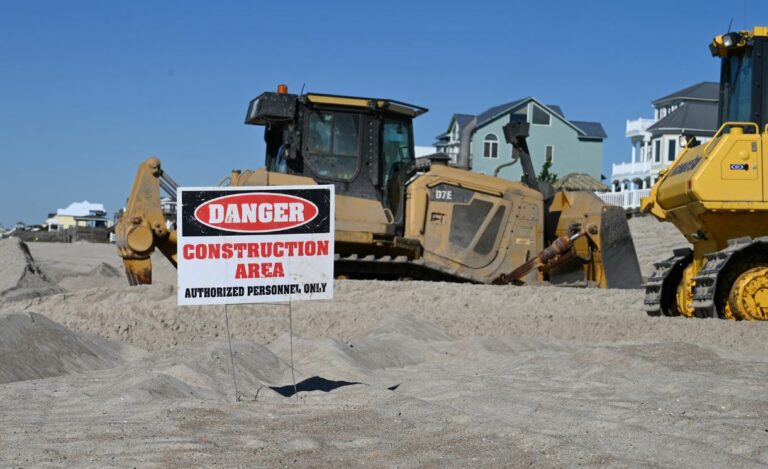 These funds are in addition to the nearly $70 million already secured for Delaware under the Bipartisan Infrastructure Law earlier this year.
Delaware projects funded under the 2022 Appropriations and Work Plan: 
·         $4,000,000 for the beach nourishment project at Fenwick Island to protect the community and support the local tourism economy; 
·         $1,200,000 for the Indian River Inlet Sand Bypass Plant operations, which nourishes the beach on the north side of the inlet that protects a stretch of Delaware Route 1 highway;
·         An additional $30,000 for Indian River Inlet operations and maintenance work;
·         $7,650,000 for the beach nourishment project that protects the city of Rehoboth Beach and the town of Dewey Beach while also maintaining the beach for tourism;
·         $2,000 for periodic inspections of federally authorized levee systems in Delaware which are natural or artificial walls that block water from flooding local communities;
·         $150,000 for additional operations and maintenance activities along the Lewes and Rehoboth Canal;
·         $225,000 for the Corps to perform condition surveys and assessments of federally authorized navigation channels including the small harbors in Sussex County;
·         $78.4 million for dredging of the Intracoastal Waterway – Delaware River to the Chesapeake Bay – and upgrades of Reedy Point and St. George's bridges;
·         $9.2 million for operations and maintenance work on the Wilmington Harbor, including a new management plan to support the Port's expansion to the Edgemoor terminal;
·         $250,000 for Little River maintenance dredging; 
· $400,000 for Mispillion River maintenance dredging.