Brennan on track to complete Lake Redwood dredging in September
The second largest dredge in J.F. Brennan Company's fleet, the Michael B continues to make progress on the dredging of Lake Redwood in Redwood Falls, Minnesota.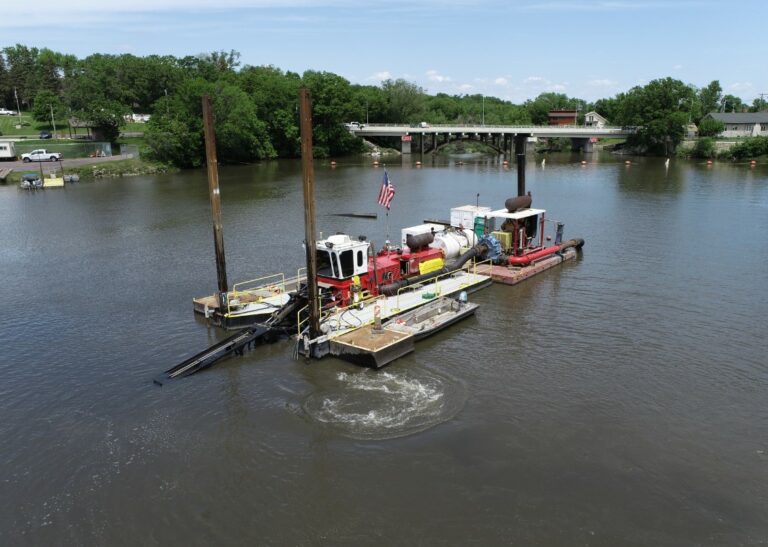 According to the company, the dredge crew in Redwood Falls has so far removed around 200,000 CY of sediment from Lake Redwood and pumped to the confined disposal facility (CDF).
Brennan made the Lake Redwood dredging project official on Wednesday, April 13, 2022, with the lowering of hydraulic dredge Michael B onto the lake.
If all goes according to schedule the project will be completed in September 2022.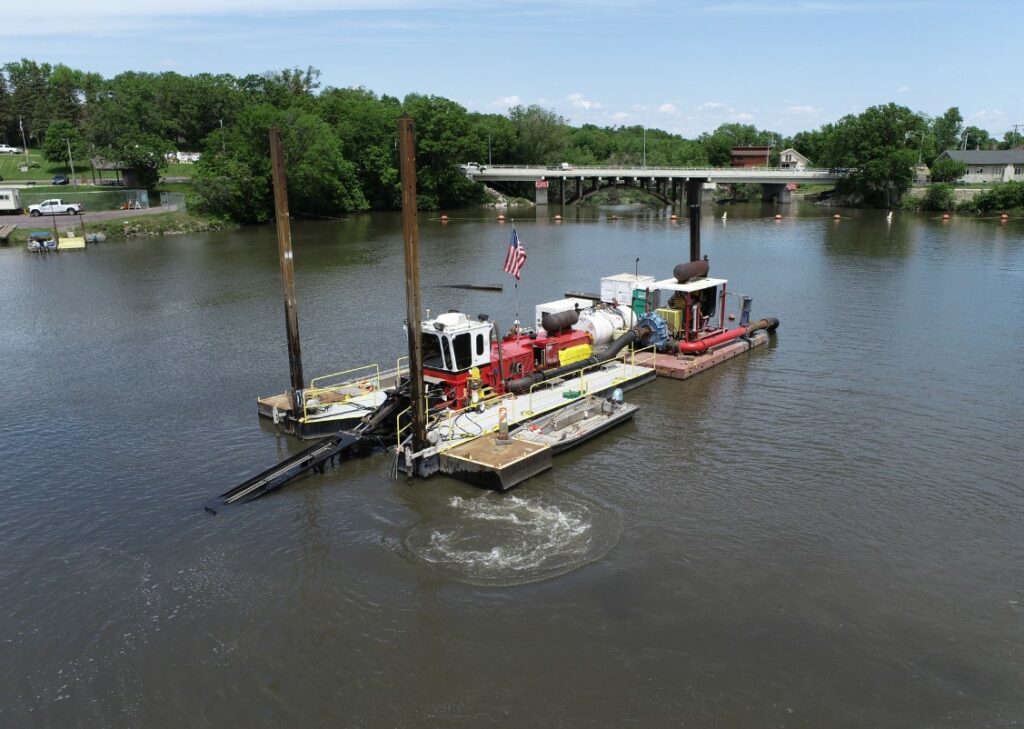 By removing up to 650,000 cubic yards of accumulated sediment that has become very visible to anyone driving by, this dredging project will revitalize Lake Redwood and restore depth to 20 feet from the current average depth of less that 3 feet.
Other benefits include improved lake water quality in Lake Redwood and the receiving waters, restored recreational opportunities, and improved water supply for the City's hydroelectric dam.