The Muskegon Harbor dredging work commenced June 19 and is scheduled to be complete on July 20.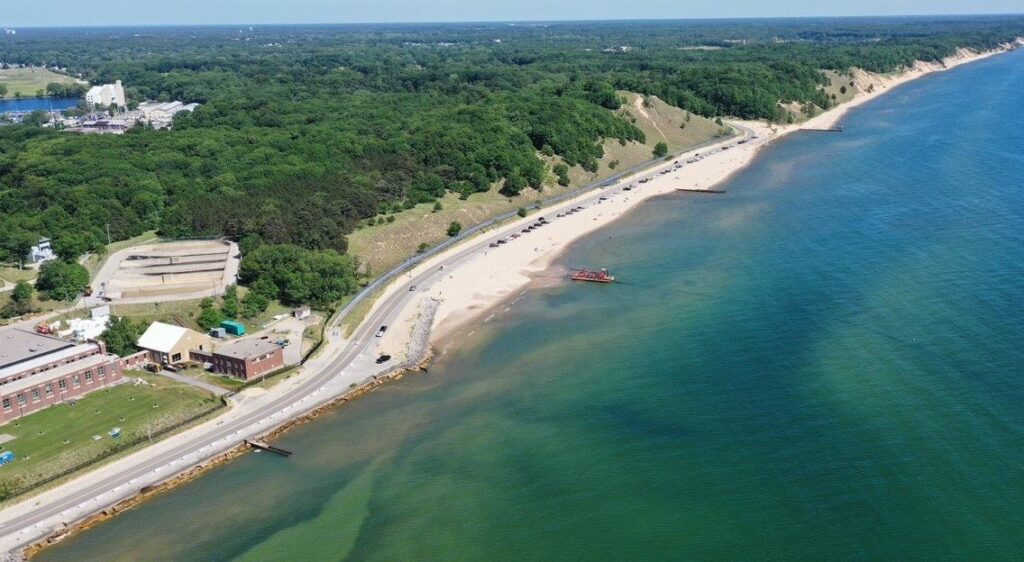 Under the project, King Company will dredge 126,500 cubic yards of material, beneficially reusing it as nearshore nourishment material in the area.
"The public should remain clear of placement area beginning 3,500 feet south of the Muskegon breakwater and extending south. Fencing and signs will indicate nearshore placement areas," USACE said.
The commercial bulk carrier M/V Kaye E. Barker ran aground on a sand bar at the harbor's entrance April 28.
"Winter ice and waves can move a lot of material around in the water," said Muskegon Harbor Project Manager, Mike Allis. "The Detroit District quickly sent a survey vessel from our Grand Haven office to check the area following the grounding."
Survey results showed considerable shoaling in the outer harbor, ranging from 18 to 27 feet below low water datum.