The trailing suction hopper dredger (TSHD) '𝗧𝗼𝗺𝗺𝘆 𝗡𝗼𝗿𝘁𝗼𝗻' visited the Austal yard in Brisbane recently for scheduled maintenance.
The team from the 𝗗𝗮𝗺𝗲𝗻 𝗕𝗿𝗶𝘀𝗯𝗮𝗻𝗲 𝗦𝗲𝗿𝘃𝗶𝗰𝗲 𝗛𝘂𝗯 assisted with an inspection of the bottom doors and servicing of Impressed Current Anti Fouling (ICAF) and Impressed Current Cathodic Protection (ICCP) systems.
The ICAF system prevents marine growth on the box coolers and the ICCP system fights corrosion encountered on the underwater structure of a ship.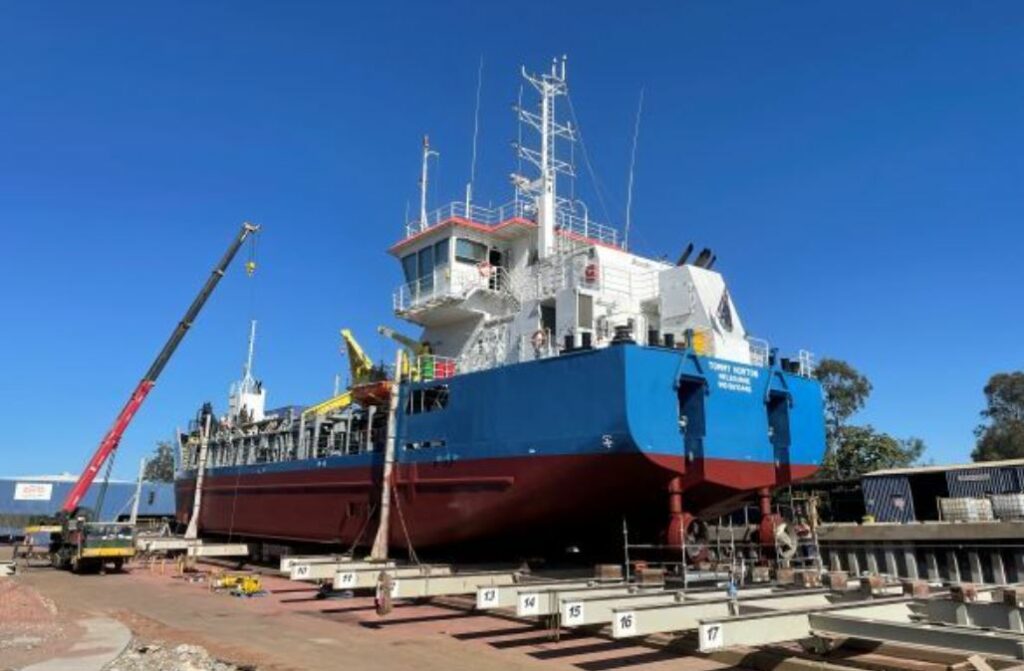 The hopper dredger was delivered to Gippsland Ports by Damen in 2017
Photo: Walter van der Laan, Business Development at Damen Services Brisbane Pty Ltd