All set for Opotiki dredging works
Opotiki District Council, New Zealand, today confirmed that work continues on a multi-million Opotiki Harbour Development Project.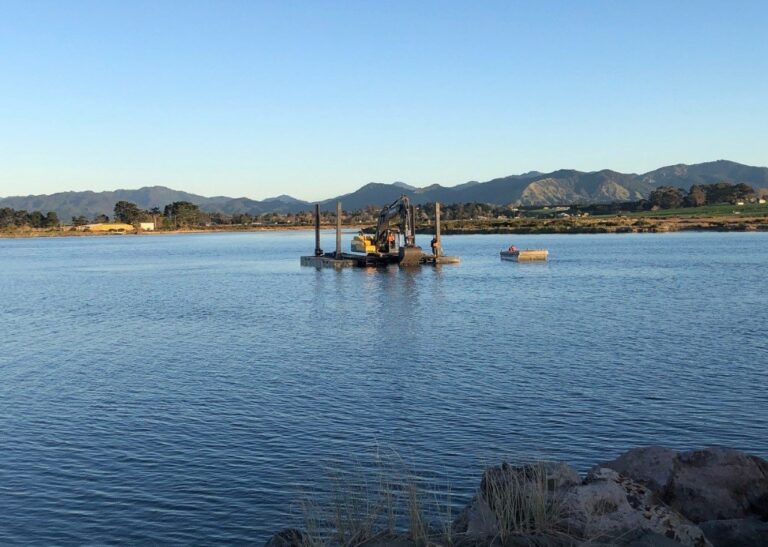 The amphibious excavator made her maiden voyage this week and is now ready to start dredging the river, the council said.
As the existing harbour entrance is limited to smaller boats, which can only cross the bar in good conditions, the dredging project will provide access for larger boats by creating an entrance that is navigable in all but the worst conditions.
The aim is to deepen the Waioeka River mouth (harbour entrance) to a depth of about four metres. This will enable Opotiki to become a service and processing base for aquaculture and other marine related industries.
Overall, the ambitious Opotiki Harbour Development project includes construction of two sea walls on either side of the new harbour channel, dredging of the waterway to a depth of four metres, as well as closing the existing entrance.
This $100 million project remains on track for completion in late 2023.