TSHD Ellis Island delivers first load of sand to Buxton
Great Lakes Dredge & Dock Co. has announced that beach nourishment operations in Buxton are currently underway.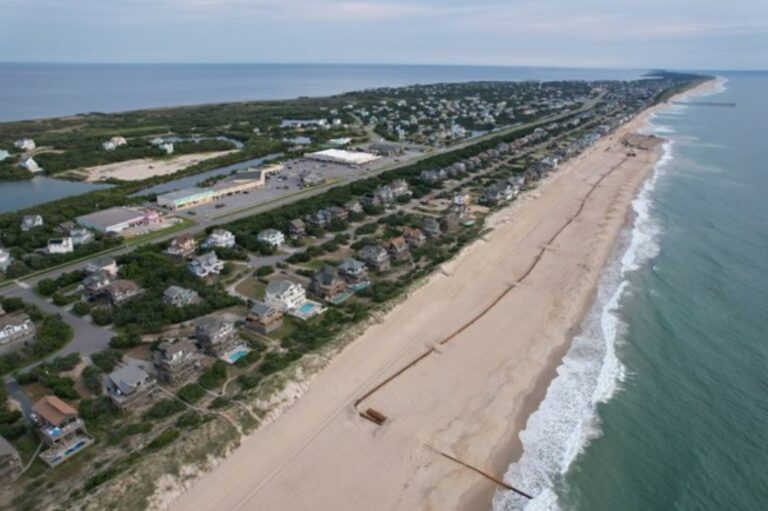 On the afternoon of Thursday, June 30, 2022, the dredge Ellis Island began pumping sand along the beach from a landing point located near the south end of Tower Circle in Buxton and is heading south.
GLDD will pump sand on the beach from that landing point and continue moving south until it reaches the southern end of the project area, which is located near the original location of the Cape Hatteras Lighthouse.
Additionally, beach nourishment operations in Avon, which have been paused since Monday (June 27), will resume once a second dredge – the Liberty Island arrives in Dare County.
The Liberty Island is currently expected to arrive in Dare County in early July (after the Independence Day holiday). Once the Liberty Island arrives, it will pick up the Avon beach nourishment project while the Ellis Island continues working to perform beach nourishment in Buxton.