Members of the Army Corps Alaska District's USACE Leadership Development Program – Level Two toured the dredge operating in the Port of Alaska on Friday.
The field trip involved traveling by skiff to the district's contracted dredge, boarding the vessel for a tour and up-close views of its work activities.
With a focus on learning more about the organization, the site visit provided an opportunity for the group to get out of the office, put boots on the ground and see the accomplishments of tangible work by the district's Operations and Maintenance Branch.
The branch performs annual maintenance dredging to remove underwater sediment and shoaled materials built up at the port to ensure vital navigation channels remain open and the port is accessible to shipping traffic at all times.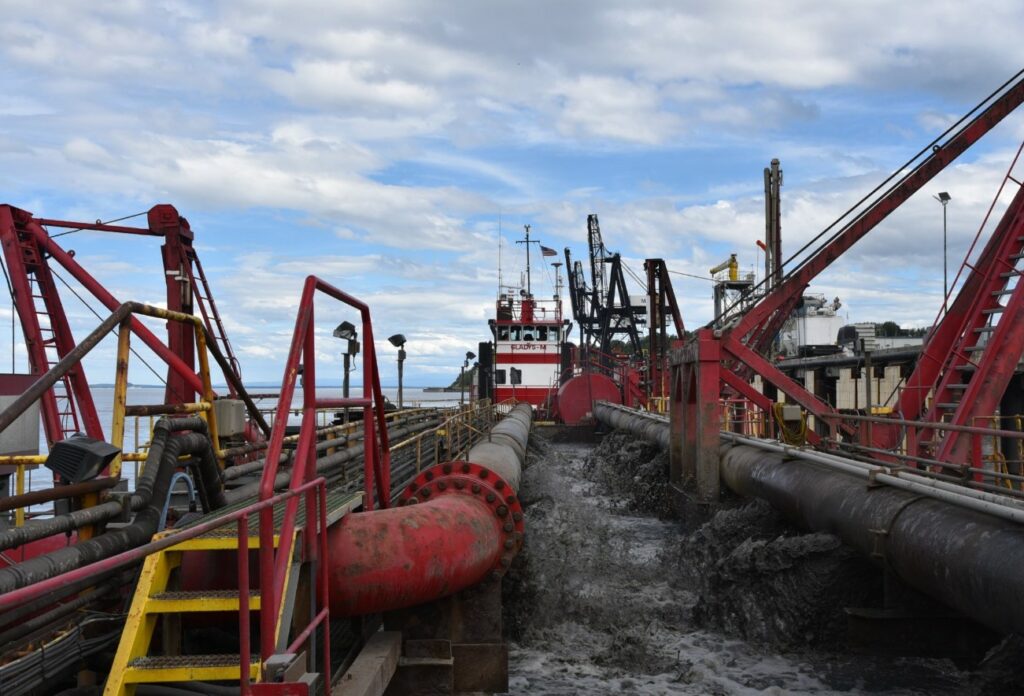 So far this year, the crew of Manson's dredge WESTPORT has removed approx. 85,000 cubic yards of material from the waterway and expects to see more infill from this point forward.
For the past 12 years, the cumulative volume removed each year from the beginning of spring until end of fall has ranged from 600,000 to 1.2 million cubic yards of material. USACE anticipates to be on the lower end of that range for this year's efforts.