Another major dredging project kicks off in Poland
Better access to the Polish port complex Szczecin-Swinoujscie will soon become a fact with dredging operations underway in the Debica Canal.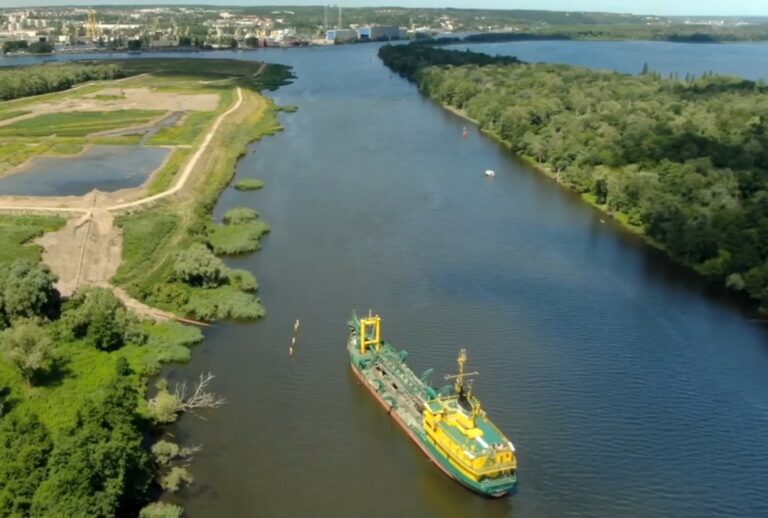 According to the port officials, the program to improve access to the port of Szczecin in the area of ​​the Debica Canal has entered the most important phase – dredging.
The dredging consists of removing approx. 1.5 million cubic meters of soil from the bottom of the canal. This will expand the canal to a width of 200m (currently 120 meters) and depth to 12.5m.
After the dredging is complete, the contractor will start building a new Norwegian pier and modernization of the existing Czech and Slovak piers.
The investor of the program is the leading company of the port of Szczecin ZMPSiŚ SA, and the contractor is NDI Group.
The works are financed by the European Union from the Cohesion Fund under the Operational Program "Infrastructure and Environment".