A pond improvement project at Hillview Recreation Area, just west of Hinton, IA, is moving forward.
Plymouth County Conservation has just released this beautiful photo from this very important cleanup program.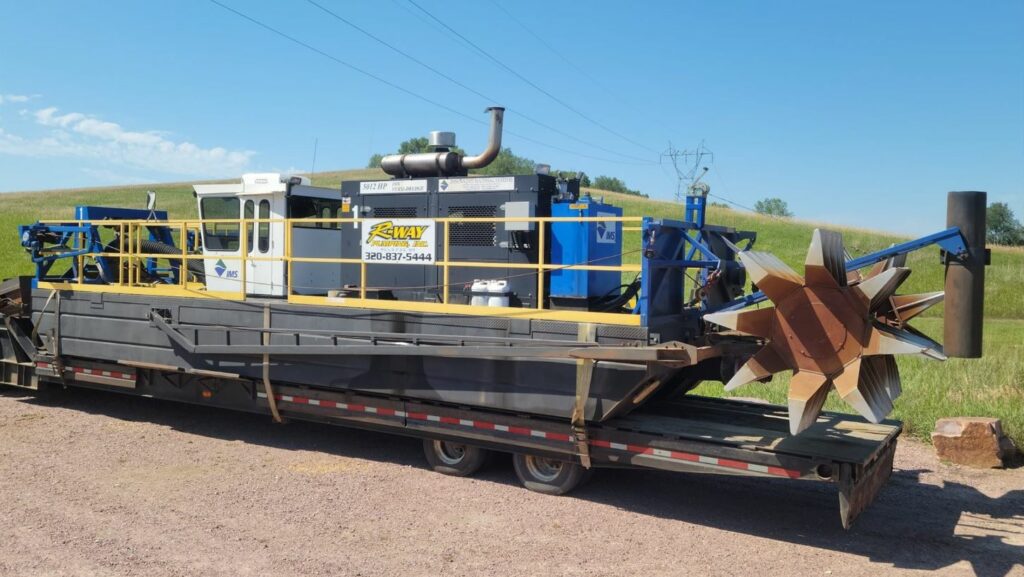 Plymouth County County Engineer, Tom Rohe, said that no recreational activities, including fishing and swimming, are allowed in or near the pond while this project is under way.
He also added that the main goal of the dredging operations is to improve the water quality.
The project is expected to continue for two to three weeks.
Photo: Plymouth County Conservation