With vessels built to last a lifetime, when projects or fleet managers no longer have a use for a vessel, an equipment upgrade can be a perfect and sustainable solution for a vessel.
That is just what Royal IHC did for their customer Rock & Reef Dredging Private Limited.
With a 14m ladder extension, and the implementation of an operations monitoring system, the CSD Brahmaputra (formerly the Venus) has been given a second life.
The Beaver 45 was dismantled before going on transport and is currently on its way to Nhava Sheva port, expected to arrive at the beginning of September.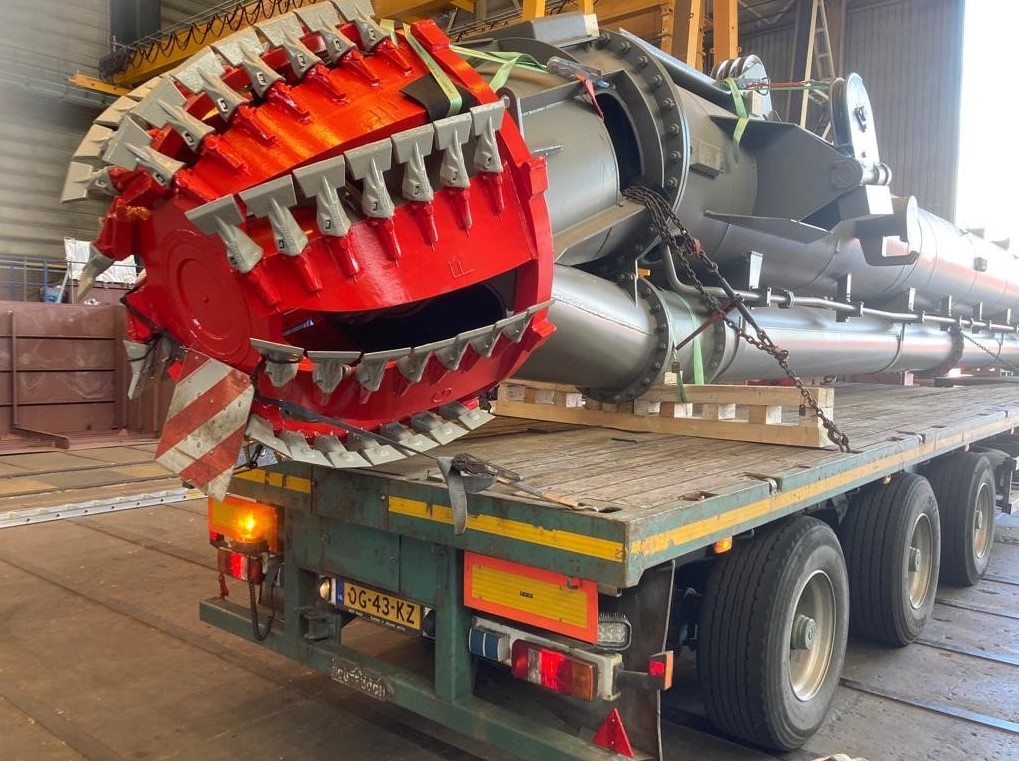 The IHC Beaver 45 is reliable, fuel efficient cutter suction dredger with low maintenance costs. It is robust and highly productive dredger, equipped with state-of-the art technology.
To date, Royal IHC has supplied more than 800 of these standard cutter suction dredgers worldwide.