Jan De Nul opts for Iridium GMDSS
Jan De Nul Group has become the latest fleet to select Iridium's Global Maritime Distress and Safety System (GMDSS) solution.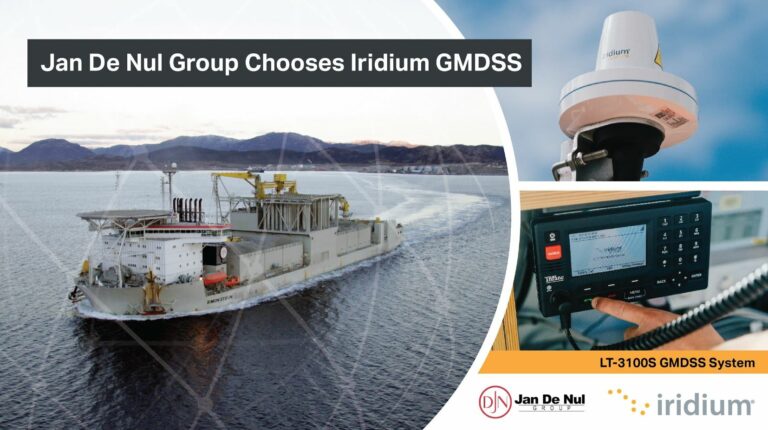 "Jan De Nul plans to roll out Iridium GMDSS in all retrofits and newly built vessels," said Nils Crabeel, Communication & Network Officer, Jan De Nul Group.
"Having LRIT and SSAS alongside GMDSS in one terminal is an important advantage – as is both safety and non-safety voice capabilities."
Developed by Iridium partner Lars Thrane, the LT-3100S is the first Iridium GMDSS terminal.
A small and lightweight system, the LT-3100S is an option for any vessel requiring satellite communications, where it can serve as the primary shipboard communications solution or solely as a GMDSS system, the company said.
GMDSS is an internationally regulated service that provides life-saving assistance to mariners in distress.
It is a required service for all Safety of Life at Sea (SOLAS) class vessels, many of which have had to carry multiple terminals to meet varying communications needs.