Weeks Marine Inc. is making nice progress on the beach nourishment project in the Town of Kitty Hawk, North Carolina.
As reported in the update, both hopper dredges – the Magdalen and Lindholm are working on site. The Kitty Hawk project has been completed from the town's southern border to 3968 N. VA Dare Trail, in the vicinity of E. Lillian Street.
The contractor has now moved from the White Street subline to the Balchen Street subline and is pumping in a southerly direction. The current construction site boundaries are the 4233 N. VA Dare Trail to 4143 N. VA Dare Trail, the town officials said.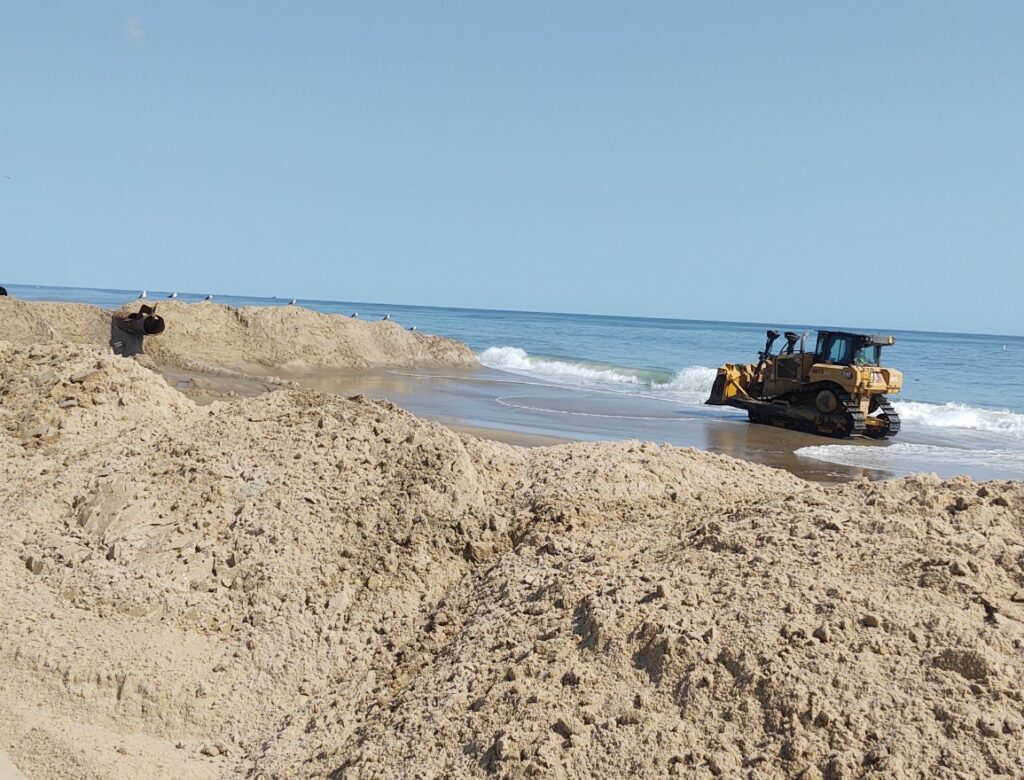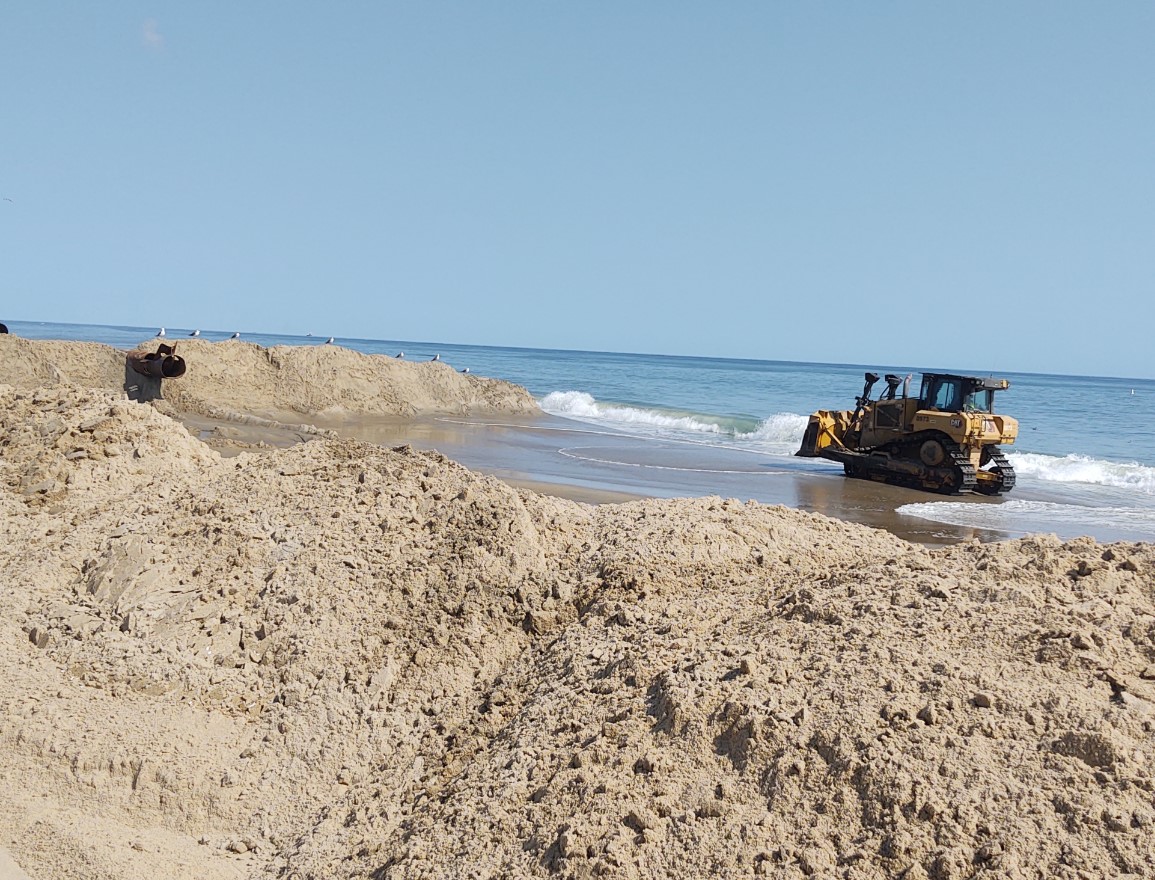 Also worth noting is that the White Street subline is being demobilized and moved to the Town of Southern Shores. Upon installation of the subline, one dredge will move and begin pumping in the Town of Southern Shores.
Photo: Town of Kitty Hawk