Dredge Sand Sifter under repair at Fairhaven Shipyard (VIDEO)
Last month, Barnstable County (Mass) dredge Sand Shifter was hauled out of the water at the Fairhaven Shipyard for extensive renovations and repair.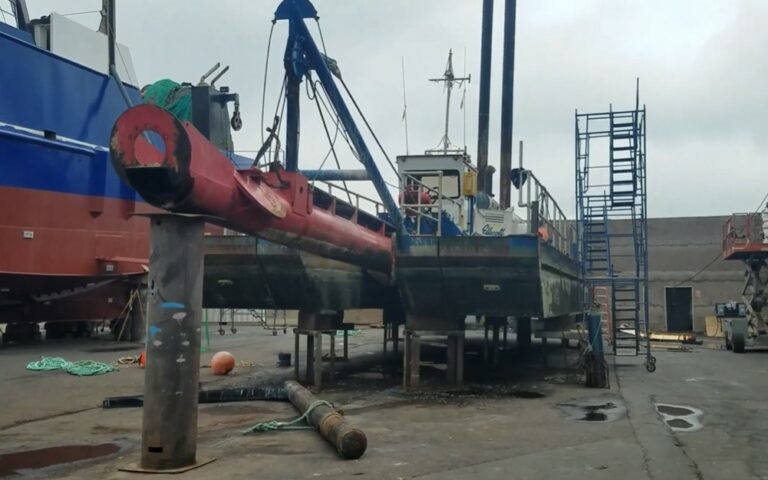 As soon as the vessel was out of the water the crews separated the hulls so they can be power washed in preparation for priming and painting.
Next, the spuds on the Sand Shifter needed to be removed in order to repair the shims that are inside of the gates and keep the spuds in place when they are being lowered and raised during dredging operations.
Five weeks into the project, the work on the Sand Shifter continues with sanding, priming, and welding among other tasks taking place.
Officials estimate it will take another two weeks minimum to complete this overhaul project.