Bulacan dredging works in full swing
The provincial government of Bulacan, the Philippines, recently began dredging work to deepen its rivers and creeks in order to mitigate flooding in urban areas, especially during this rainy season.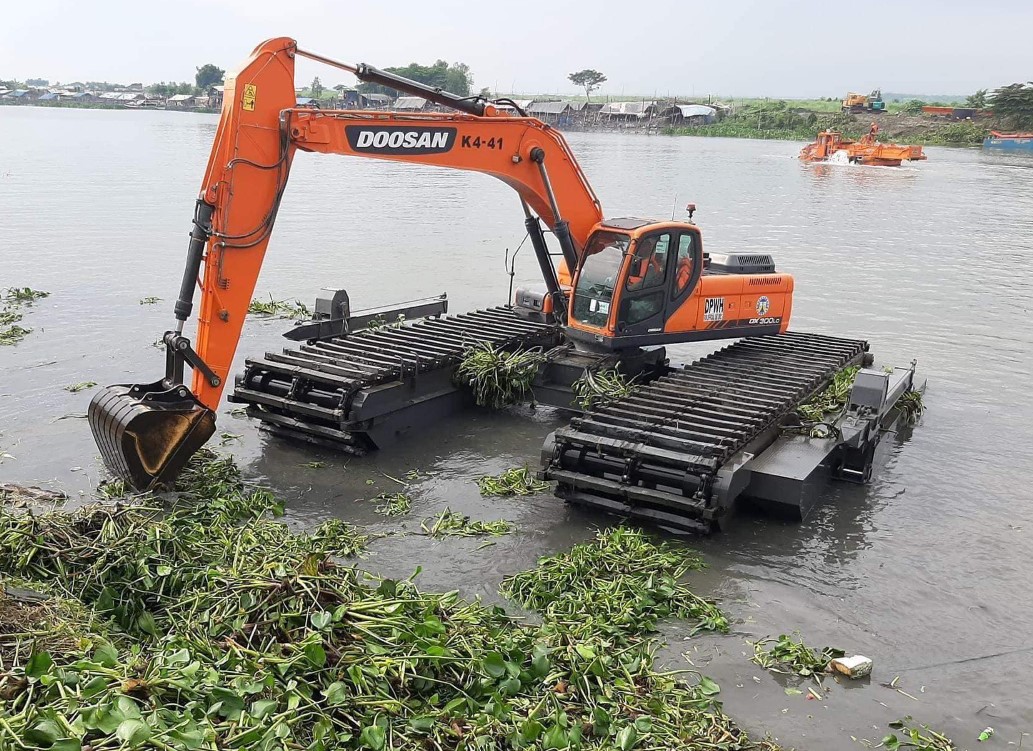 The dredging projects are taking place across the province, including Balite Creek and Apulid Creek in the City of Malolos, the Sapang Bangkal in Barangay San Isidro, Hagonoy and Hagonoy River in Barangay San Agustin of the same town.
The government, in partnership with the office of Bulacan First District Rep. Danilo Domingo, also has ongoing dredging projects in barangays Bulihan, Barihan, Santissima Trinidad, and Mojon, all in the City of Malolos.
Gov. Daniel R. Fernando together with officials of the Department of Public Works and Highways (DPWH) recently toured some of the dredging sites to inspect the ongoing work.
"While dredging of the rivers is not the permanent solution to flooding in the province, it is a crucial component to prevent extensive flooding in Bulacan," he said. "To sped up the work, the Provincial Engineer's Office will procure at least four additional backhoe dredgers by the end of the year."
Aside from this, the governor also added that he is soliciting support in terms of providing additional equipment from private companies to address the province's long battle with floods.