Dredging underway in Grand Harbour, Valletta
Infrastructure Malta recently began implementation of a €7 million harbour development project in the Port of Valletta.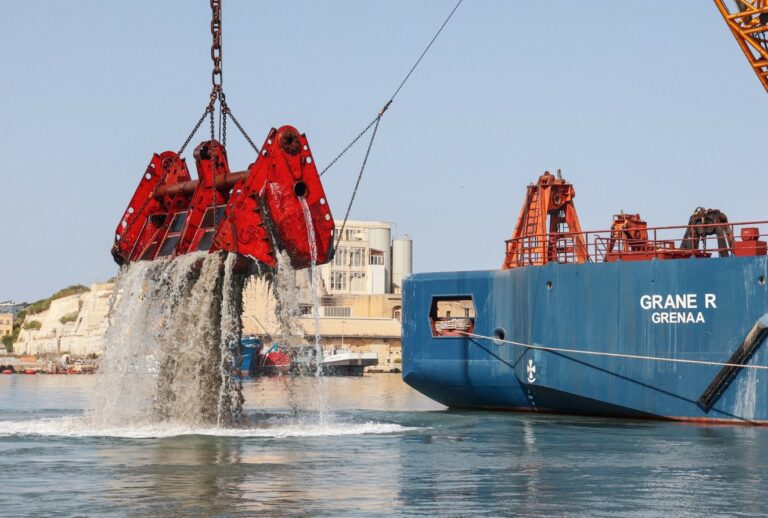 According to the release, the agency is carrying out major dredging works in various areas to increase the port's depth for mooring facilities as well as to remove contaminated material from the seabed.
As a result, the inner part of the Port of Valletta (Grand Harbour) will become more accessible to larger cruise liners and cargo ships.
Dredging first began at the Deep Water Quay in Marsa in August. The depth of the sea in this area, which was seven meters, has been increased to 10m. Now, the project is taking place in the inner part of the port, as well as in the area of ​​Ras Hanzir, in the vicinity of ​​Kordin.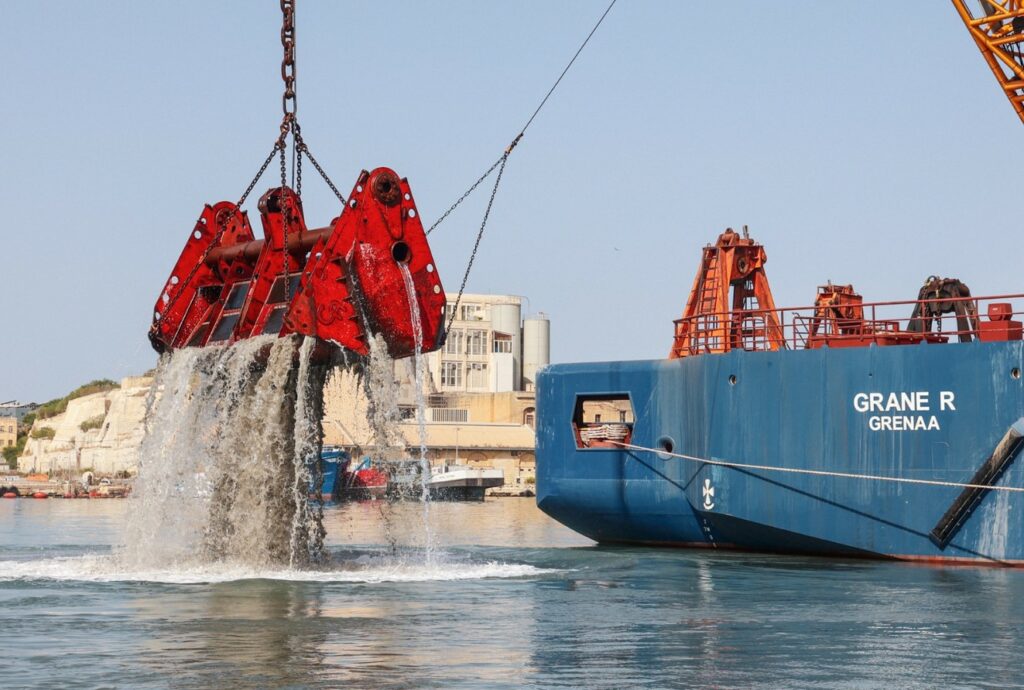 The works are being carried out by the powerful grab dredger named "Grane R". The vessel – equipped with a large Liebherr HS 8300 HD crane – is capable of performing a variety of dredging projects, including trench dredging and backfilling, boulder removal, rock installation, etc.
Before the dredging works began in the port, several surveys were carried out to identify what lies on and underneath the seabed, geotechnical studies were also carried out and samples of the material in the area were also examined before it is lifted from the seabed.
The contaminated material is being exported by sea to Portugal to be treated in a hazardous waste management facility. The dredging in the Grand Harbour is expected to be completed by the end of this year.