Cowlitz River project available for public review
The U.S. Army Corps of Engineers, Portland District is proposing to perform advance maintenance dredging at the mouth of the Cowlitz River near Longview, Washington.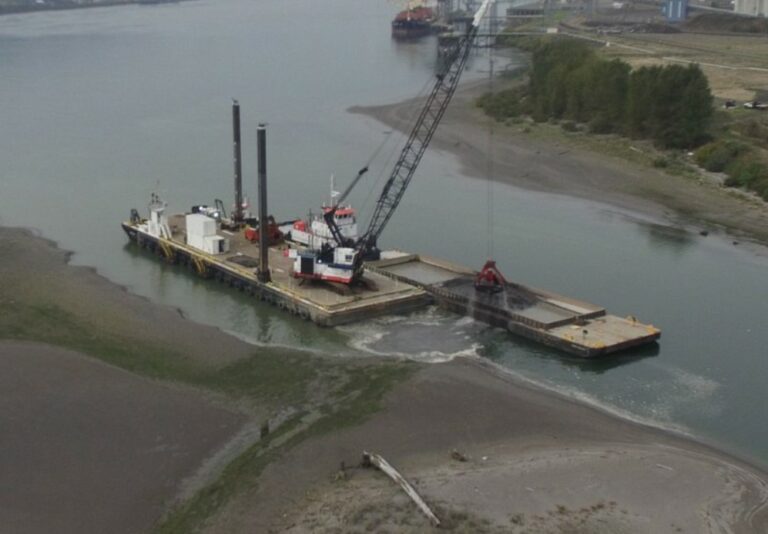 As disclosed, USACE plans to perform advance maintenance dredging and to establish a sediment trap at the mouth of the Cowlitz River. The work would occur over two construction seasons, November 1, 2022 to January 31, 2023 and November 1, 2023 to January 31, 2024.
The purpose of the dredging is to facilitate navigation and reduce risk to river users and provide reliable passage of commercial and recreational traffic by removing shoals that restrict the movement of vessels.
The need for the advance maintenance dredging is to address increased dredging/re-dredging frequency following increased Mt. St. Helens volcanic sediment flows down the Cowlitz River.
The shoaling in-fill rate from Cowlitz River sediment has reached an unmanageable frequency in the Lower Columbia River Federal Navigation Channel at river mile 68 and additional dredging is needed to maintain the authorized channel depth between dredging events.
The deadline for sending comments on the proposed work is October 14, 2022.