Lower Wicomico River dredging to start before year's end
Cottrell Contracting Corp. of Chesapeake, Virginia, has secured a $13.5 million contract from the Army Corps for maintenance dredging of the Lower Wicomico River, located in both Wicomico and Somerset counties.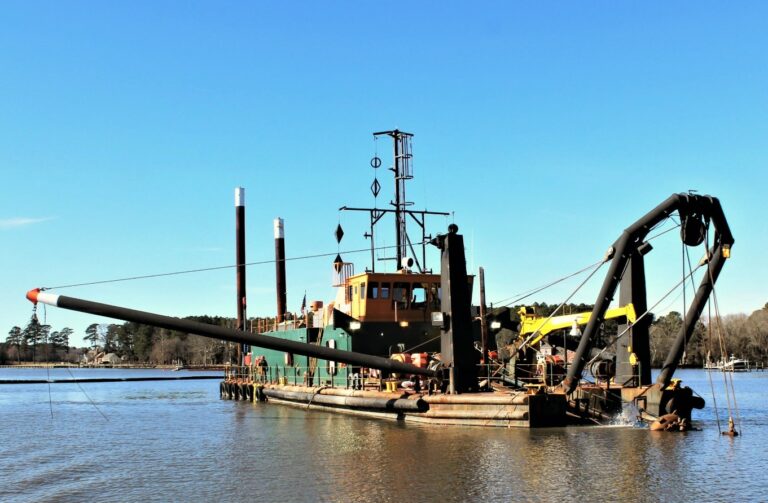 The project – in coordination with Wicomico County, the non-federal sponsor – consists of dredging approximately 120,000 cubic yards of material from the federal navigation channel, to its authorized depth of 14 feet.
According to the Corps, all dredged material will be removed via hydraulic cutterhead dredge and transported via pipeline to Deal Island Wildlife Management Area, owned by Maryland Department of Natural Resources, to restore approximately 70 acres of wetlands showing heavy signs of degradation and fragmentation.
The material, comprising of mostly silt and sand, will be beneficially placed for wetland restoration meant to increase migratory bird nesting habitat, reported USACE.
"We are excited to move one step closer to the execution of this restoration endeavor," said Danielle Szimanski, USACE, Wicomico River project manager. "This project will contribute to protecting environmental habitat and expanding public access within the Chesapeake Bay watershed, while also continuing maintenance dredging to ensure vessels can continue safely carrying fuel, materials, and agricultural supplies to and from Eastern Shore communities."
The Port of Salisbury is the second-highest commercial port in Maryland, consisting primarily of petroleum products and grain. Safe barge passage is crucial to maintaining adequate fuel supplies for the Delmarva Peninsula.
The lower reaches of the Wicomico River will receive maintenance dredging by the end of 2022, and the work is anticipated to take approximately two years to complete.