PHOTO of Dutra Group's hopper dredge Stuyvesant
Dutra Group has just released this photo of their hopper dredge Stuyvesant transiting to Sabine Texas and leaving Mobile, Alabama, after a lengthy drydock.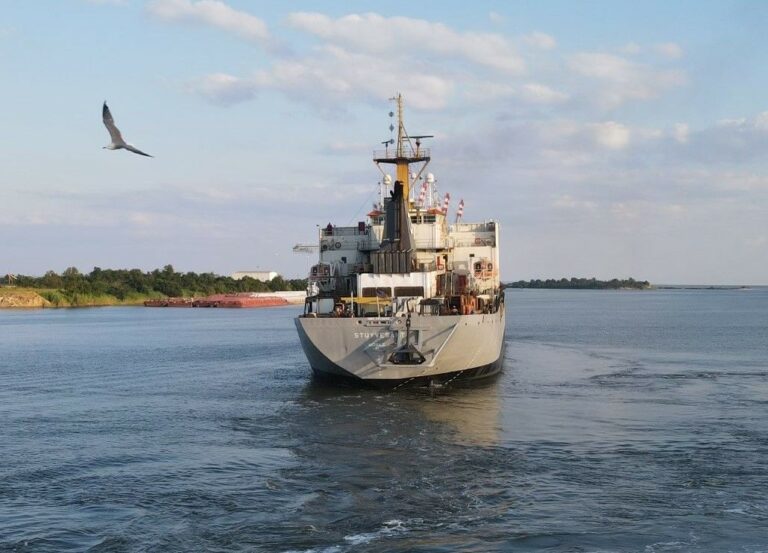 After several weeks, and a lot of hard work and focus from the Dutra Team, she is happily heading back to work.
During drydock, the Stuyvesant was removed from the water to enable work to be performed on the ship's interior and the exterior part of the ship below the waterline.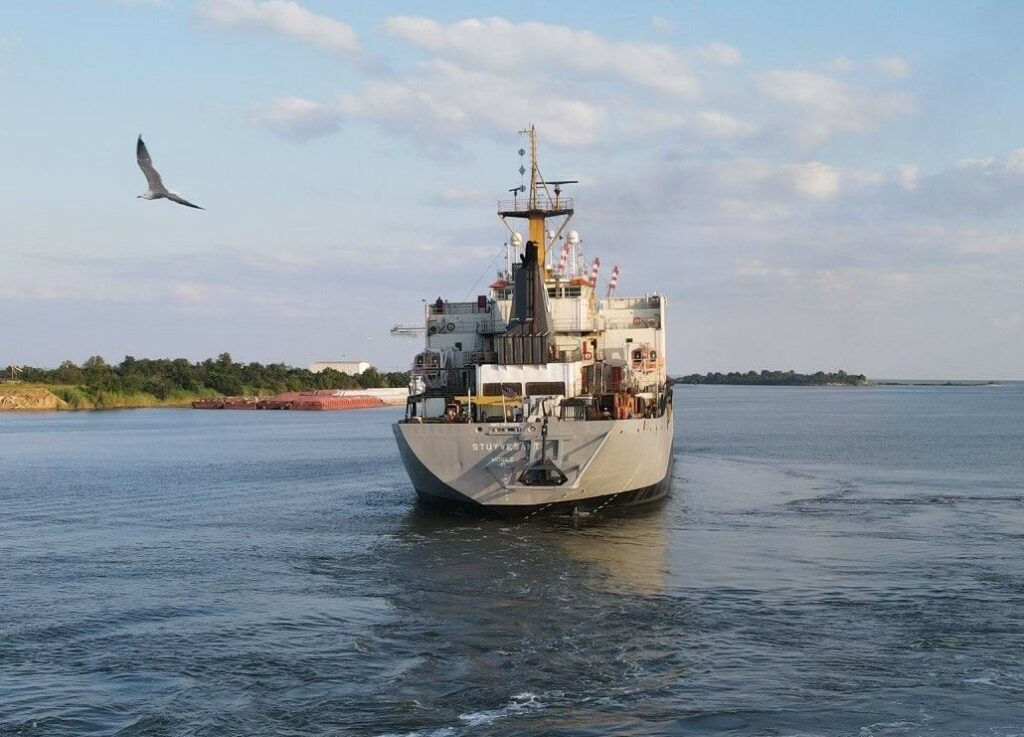 Prior to the commencement of work, the ship is maneuvered into the lock and the gates are sealed, all the sea water is removed from the lock, and the water that has accumulated in the vessel is drained for better inspection and repairs.