Weeks Marine pumping sand in Southern Shores
Weeks Marine has started dredging and pumping operations for the Town of Southern Shores beach nourishment project.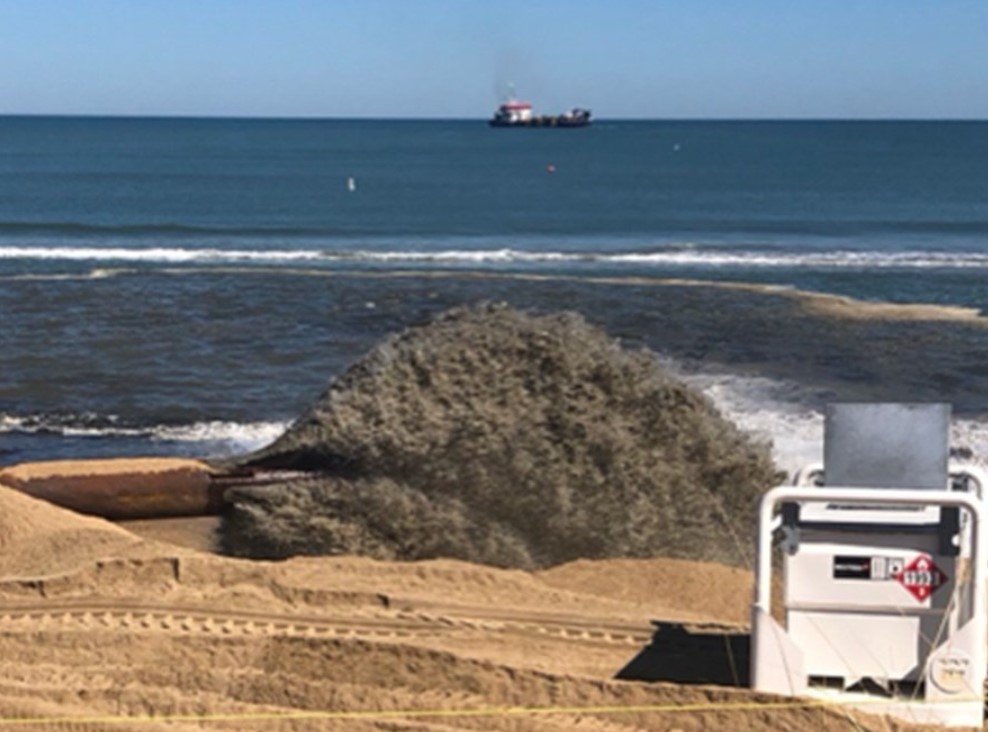 As reported, the hopper dredge Magdalene is pumping sand at 60 Ocean Blvd., moving towards the south to the town line.
The beach nourishment project will cover approximately 3.8 miles of shoreline from the Duck/Southern Shores town line to the Southern Shores/Kitty Hawk town line at a construction cost of $11.5 million.
The estimated completion date for the project is early to mid-November.
Meanwhile, Weeks' second dredge B.E. Lindholm is putting finishing touches in the Town of Kitty Hawk. The active construction area for this beachfill project is between Fonck St and and 4913 N. VA Dare Trail. The contractor is using the Maynard Street subline and working North.
Kitty Hawk officials expect that today, October 11, the Balchen Street subline will be dismantled and moved to Southern Shores.