Brennan, UW-La Crosse announce new partnership
The University of Wisconsin-La Crosse (UWL) and J.F. Brennan Company, Inc. have formally announced their partnership.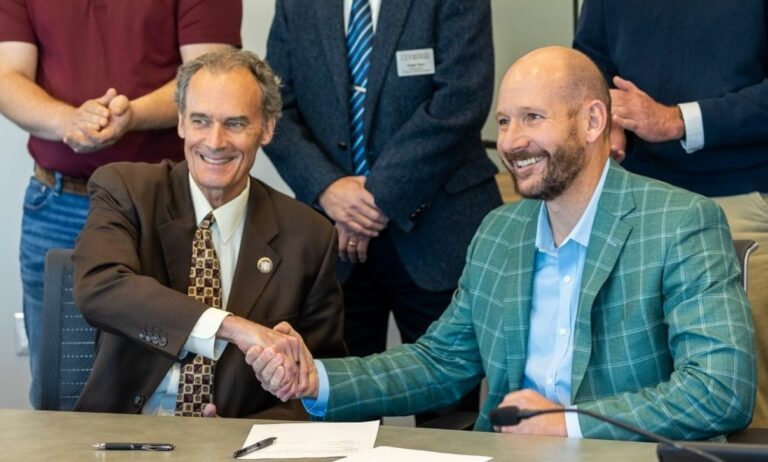 The agreement between Brennan and UWL will further the educational opportunities for students studying environmental science, equipping them to start on the job right after they graduate.
Brennan is partnering with UWL to support student research and curriculum, and to strengthen the talent pipeline, both locally and within the environmental services industry.
The memorandum of understanding (MOU) signed Tuesday, Oct. 18, will get students on the Mississippi River access to the same technology they'll find when they head into the workforce. It will also give them an opportunity to experience what it's like to work for a nationally recognized company like Brennan.
"Our business, like any business, is fundamentally based on the ability to recruit, train and retain good people," said Matt Binsfeld, president and CEO of J.F. Brennan Company. "It's going to be a great opportunity to get the technology that we use into the hands of students."
Also, Binsfeld added that the new public-private partnership was based on the query of how to expand a student's growth even more through experiential learning outside the classroom. 
The partnership between UWL and Brennan was expanded through the initiative of Prairie Springs: The Paul Fleckenstein Trust. 
Earlier this year, it was announced that Prairie Springs: The Paul Fleckenstein Trust gave the La Crosse Community Foundation $430,000 to fund the construction of a new research vessel for UWL's River Studies Center.
Brennan will provide maintenance support, a storage location, and instrumentation expertise for the new vessel.