Royal IHC recently delivered one of its Beaver cutter suction dredgers to a client in Africa.
As reported, a multi-specialist construction group, Denys inquired into the possibility of purchasing a Beaver dredger at short notice and IHC didn't hesitate to make it happen.
The Beaver 30 was a perfect fit for their project: dredging work for the restoration of water intake from the Niger River to a reservoir in Niamey Niger, the company announced.
"We are pleased that the project was successfully completed and that the work has significantly improved the availability of the drinking water supply in Niamey," said IHC. "It was a pleasure to work together and to be able to support Denys, not only with a vessel and a spare parts package, but also with consultancy on the project to improve operations where we could."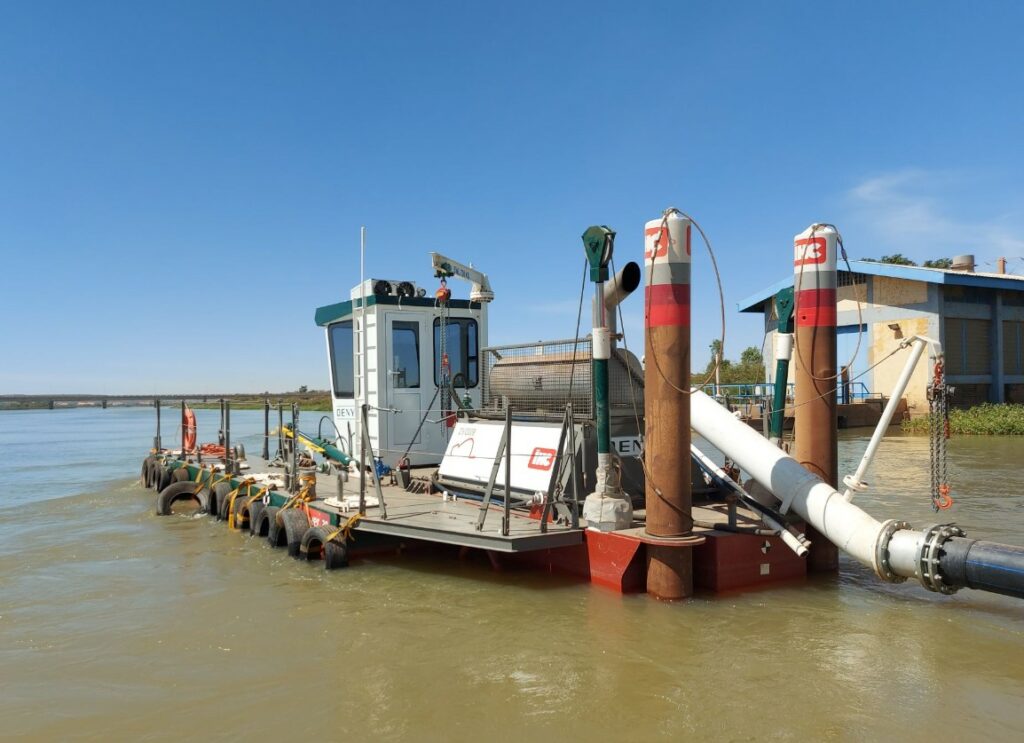 The state-of-the-art Beaver 30 is well known for its robust construction, reliable operation and excellent performance.
Some of the Beaver 30 main features include: low maintenance and efficient power distribution with a single diesel engine; an easy execution dredge pump for easy maintenance; environmentally friendly solutions, such as LED lighting; white iron-wear parts for the dredge pump; dismountable and transportable in 40ft containers; etc.
Royal IHC also provides a complete package of spare parts, maintenance support, equipment training programmes, dredging advisory services and dredge operators for hands-on instruction and commissioning.