Over the last couple of weeks, Michigan-based Luedtke Engineering has been busy dredging the federal navigation channel in Sandusky Harbor, Ohio.
Luedtke began dredging Sandusky Harbor on September 18. Due to shallow water levels, they have had to extend the sediment pump-out pipeline.
"Boaters should go out to the navigation channel before heading out into the lake to avoid dredge operations," USACE said in the update. "Recreational boaters who routinely use the channel should take caution and be aware of the changes within the channel marked by the buoys."
According to the Corps, dredging that will focus on the harbor's Moseley Channel is scheduled to continue into November. The 24-hour operation could see the project completed sooner.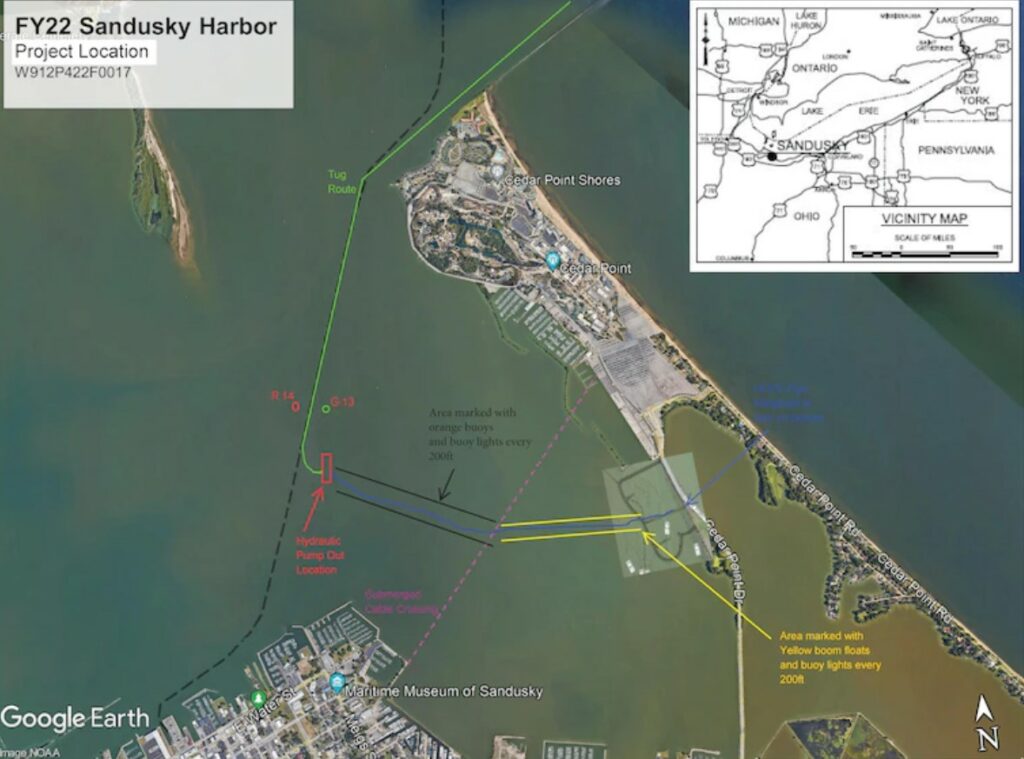 With partial funding from the U.S. Environmental Protection Agency's Great Lakes Restoration Initiative (GLRI), a total of approximately 140,000 cubic yards of material dredged from the harbor channel, will be placed in the Cedar Point Causeway Wetland Project Site, helping rebuild wetland ecosystems on the shores of the Great Lakes.
USACE dredges Sandusky Harbor annually based on available funding. Dredging ensures federally authorized depths are maintained and the harbor remains accessible to large vessels for the continued flow of commodities across the Great Lakes and the nation.
Photo: Luedtke Engineering/USACE