Bangladeshi Prime Minister, Sheikh Hasina, will inaugurate and lay the foundation stone of various development works of Payra Port on October 27.
The projects include:
capital dredging work at the Port,
inauguration of eight new vessels,
construction of a terminal, 6-lane connecting road and bridge.
Through the capital dredging of the Port's Rabnabad channel, a 75km-long, 100-125meter-wide and 10.5meter-deep channel will be created.
Once operational, a total of 40,000 tons of cargo or 3000 container-laden ships will be able to dock.
The channel dredging is set to be undertaken by Jan De Nul.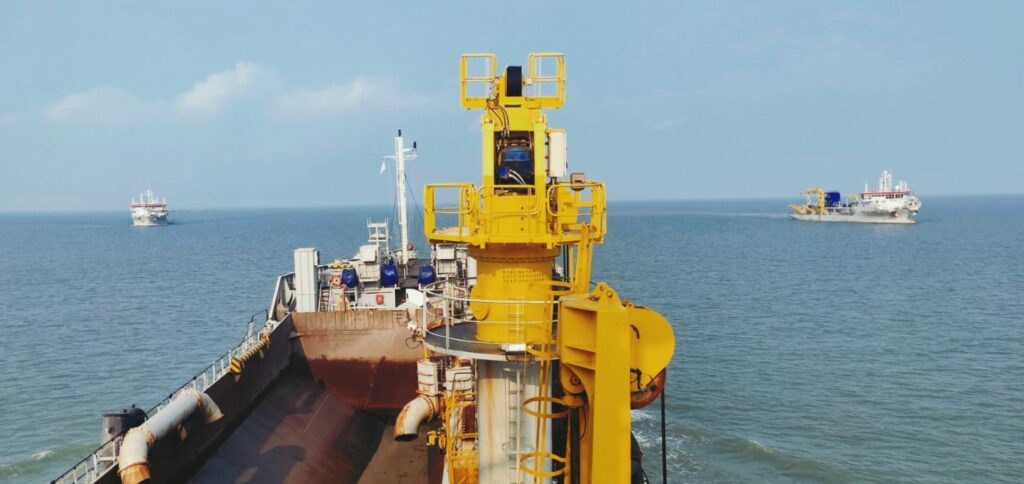 This information was given in the preparatory meeting on the occasion of the inauguration of the development works and laying of the foundation stone in the meeting room of Payra Port on Monday.
According to The Business Standard, these development operations will enable the port to function at full capacity and add a new dimension to the country's foreign trade.
The Port of Payra is a seaport located at Kalapara in Patuakhali, Bangladesh. It was established by an Act of Parliament in 2013.
The Port was officially inaugurated in 2016. It is located on the Ramnabad channel near the Bay of Bengal.