Management of dredged material on the lower Columbia River
The U.S. Army Corps of Engineers, Portland District has developed and prepared the Final Environmental Assessment (EA) for the Lower Columbia River Navigation Channel Dredged Material Transfer Site.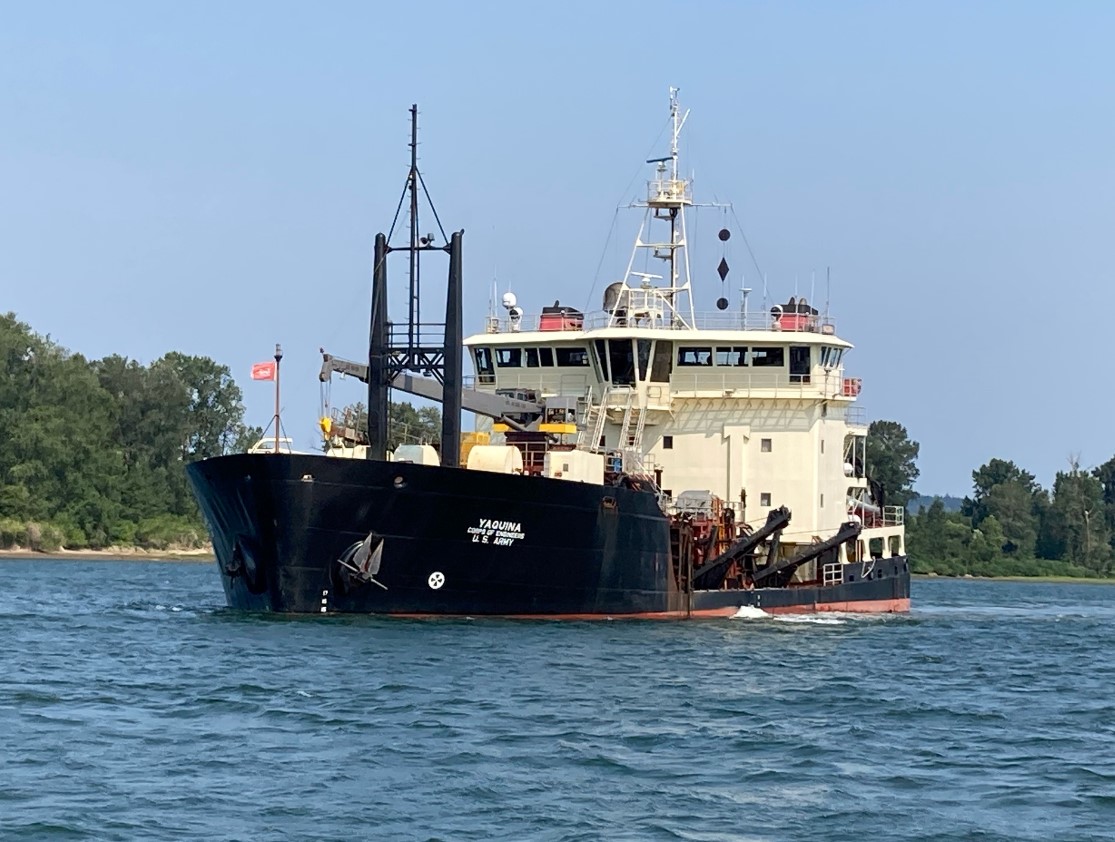 The Finding of No Significant Impacts (FONSI) addresses the project purpose to provide an in-water holding area for temporary storage of dredged material from the lower Columbia River (LCR) federal navigation channel (FNC) and then re-dredge the material and deposit it permanently in an existing upland placement site. The project is located near river mile 60 in Cowlitz County, Washington.
As reported by the Corps, the proposed action includes improvements to the management of the Lower Columbia River Federal Navigation Channel (LCR FNC) by adding one new transfer site to the existing dredged material placement Network.
Material dredged during routine maintenance of the Lower Columbia River federal navigation channel will be placed temporarily in-water at the transfer site (W-60.9-IW-T) and then re-dredged and transported by USACE to the existing Hump Island upland placement site (W-59.7-UP).