VIDEO: Dredge Sand Shifter floats again
The Barnstable County dredge Sand Shifter has been successfully launched after a large-scale shiprepair project.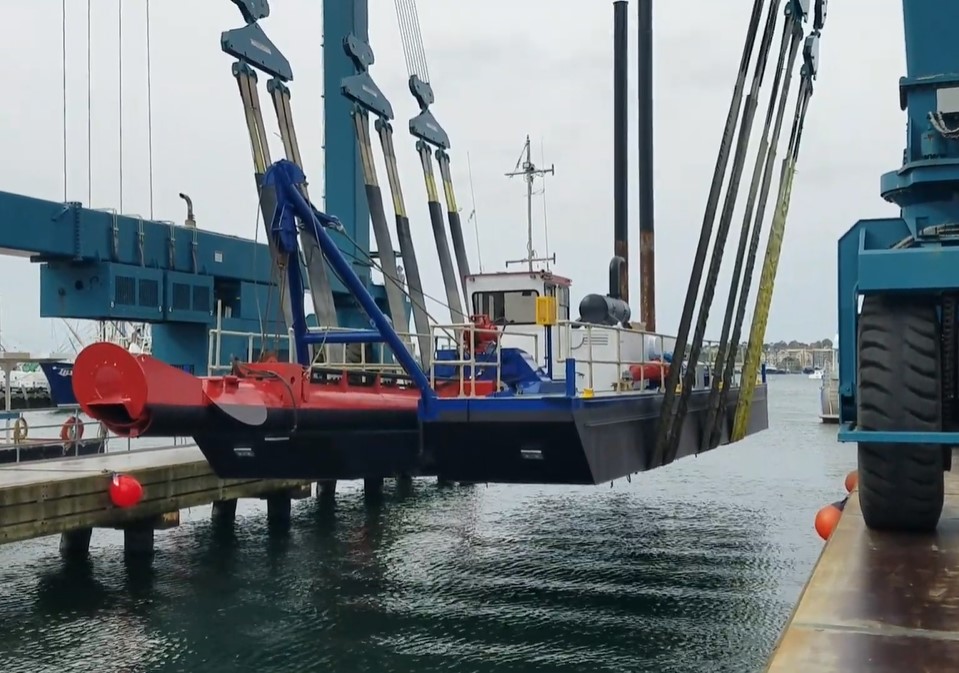 Over the last two months, the dredge was out of the water at the Fairhaven Shipyard, receiving extensive renovations and refurbishments.
Following the October launch, she stayed in Fairhaven for another week or so to have some additional work done and await the repairs to the anchor winches/motors and the cutterhead motor that were removed and are at a hydraulic shop in New Bedford.
Barnstable County has also called technicians from Ellicott Dredge on-site to work on resolving an electrical surge problem that has been occurring for some time.