The U.S. Army Corps of Engineers, Alaska District has wrapped up another successful season of dredging at the Port of Alaska.
On October 31, Manson Construction's only tug-assisted hopper dredge WESTPORT finished clearing built-up sediments on the seafloor to keep Cook Inlet safe for navigation.
The District performs annual maintenance dredging to remove underwater sediment and shoaled materials built up at the port, ensuring vital navigation channels remain open and accessible to shipping traffic at all times.
For the past 12 years, the cumulative volume removed each year from the beginning of spring until end of fall has ranged from 600,000 to 1.2 million cubic yards of material.
This year, the WESTPORT dredged 547,225 cubic yards of material, which is the equivalent of about 166 filled Olympic-size swimming pools.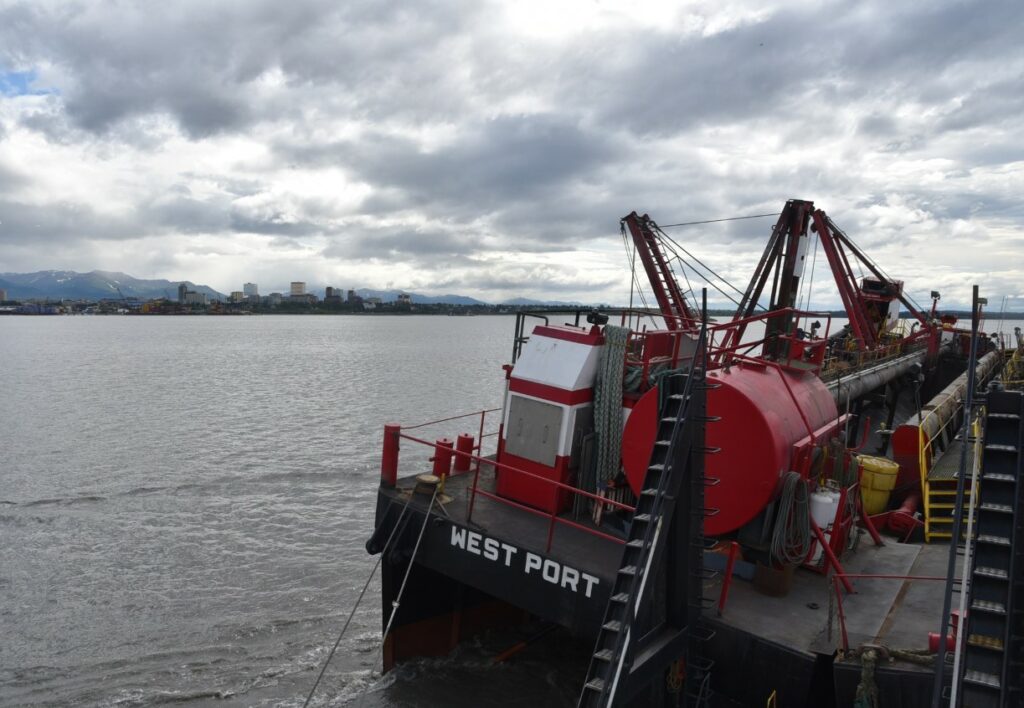 Since the 1960s, the Alaska District has operated a dredge at the Port of Alaska to keep the depth at -35 feet for safe navigation to support the estimated 2,400 to 2,600 cargo containers that arrive at the port each week to keep stores supplied with consumer goods.