Discovery Center & Pier: Groundbreaking ceremony for dock transformation
Discovery Center & Pier said that work to transform the former Traverse City Light & Power coal dock on West Grand Traverse Bay into a "fee-free, barrier-free park and hub for water-based activities" is now underway.
A groundbreaking ceremony took place at the pier earlier this week, formally kicking off what Discovery Center & Pier calls "Phase 1A" of a multi-phase process for revamping the site.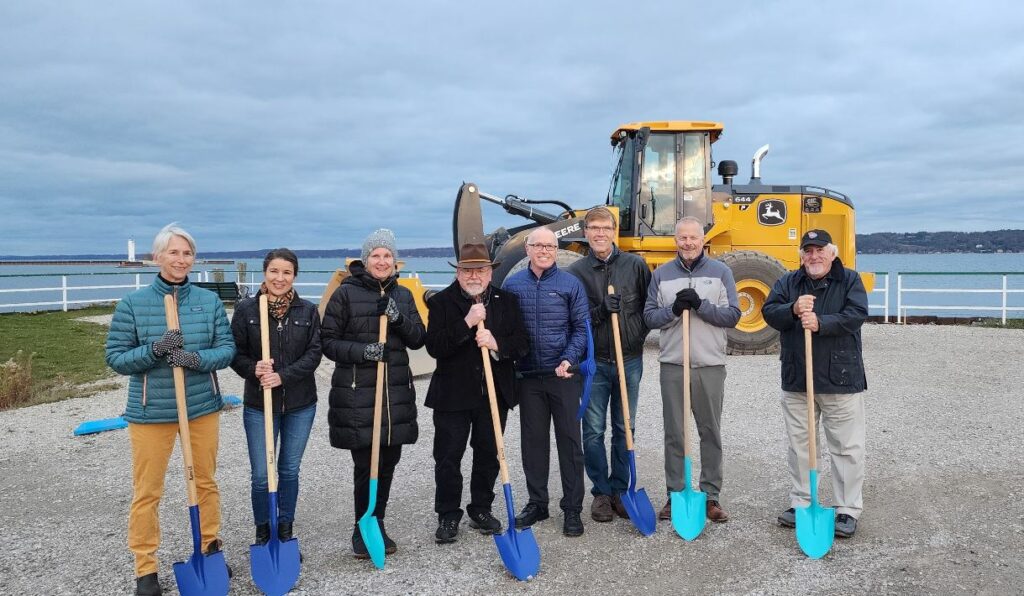 The transformation of the dock has been a years-in-the-works project, dating back to 2016 when Rotary Camps and Services purchased the property from the City of Traverse City for $1 million.
In 2018, Rotary Camps and Services received a $2 million state grant which enabled the organization to pursue several key maintenance and improvement projects at the site, including:
dredging of the harbor basin,
installation of floating docks to accommodate tall ships,
converting a former coal storage lot across M-22 into a parking lot, etc.
Those efforts turned the properties on either side of M-22 into the home of Discovery Center & Pier, the nonprofit organization that now manages the pier.
Discovery Center & Pier said that Phase 1A of the project will be completed by May 2023.