Dredger Cosette ready for delivery
Jan De Nul's latest addition to the fleet, the new water injection dredger Cosette is almost ready for delivery after successful sea trials in the Netherlands.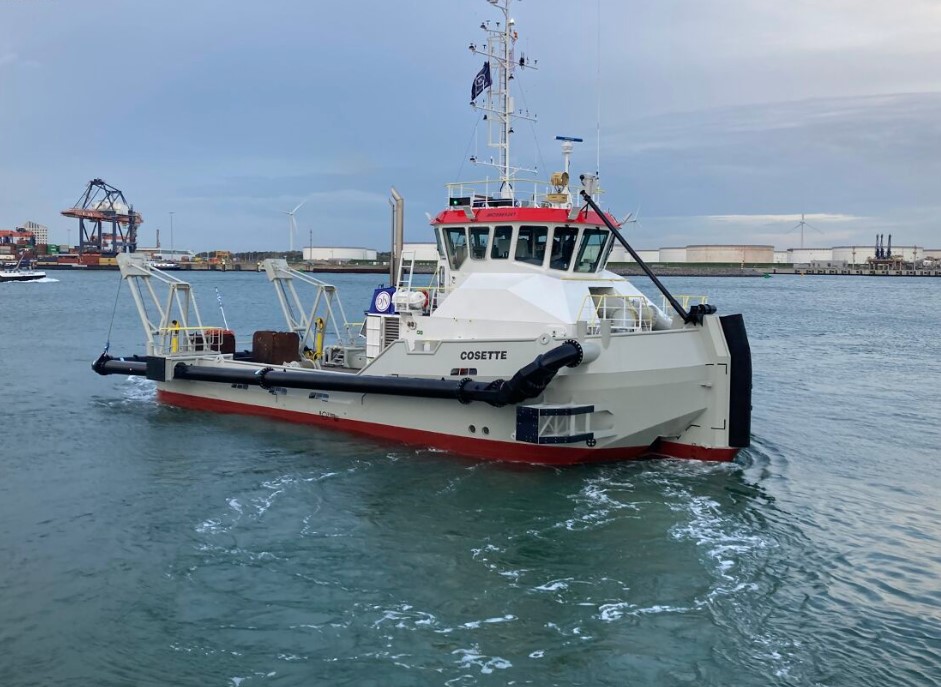 According to the shipbuilder, Neptune Marine recently conducted sea trials near the shipyard in Aalst with flying colours. Neptune is now putting the finishing touches before she leaves the yard.
The newbuild is a sister vessel to the Pancho, which was delivered to JDN earlier this year. Thanks to their compact character combined with an exceptional depth range, Cosette and Pancho are perfectly suited for maintenance dredging works in harbours and rivers.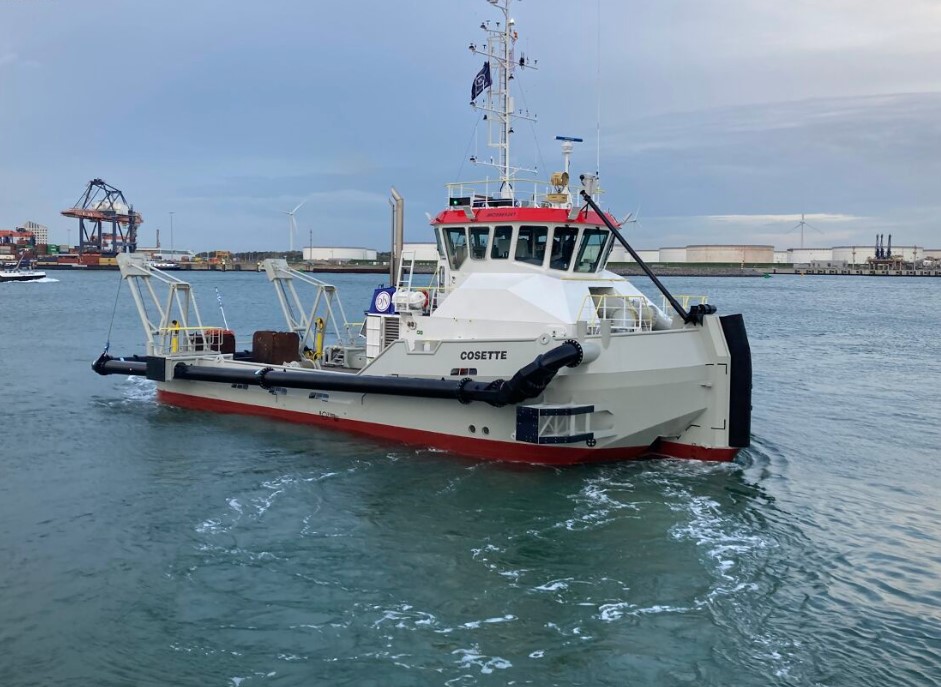 The Cosette – an Ultra Low Emission vessel (ULEv) – belongs to Jan De Nul's new generation of ships that are equipped with a highly advanced dual exhaust gas filtration system. The system removes up to 99% of the polluting nanoparticles from the exhaust gases, using a diesel particulate filter (DPF), plus a selective catalytic reduction system (SCR) for significantly reducing NOx emissions.