Dredger Sayonara loaded and ready for delivery (PHOTO)
The Jumbo-SAL-Alliance team was busy recently fixing multiple client cargoes for MV Fairplayer in Europe, all destined for Africa.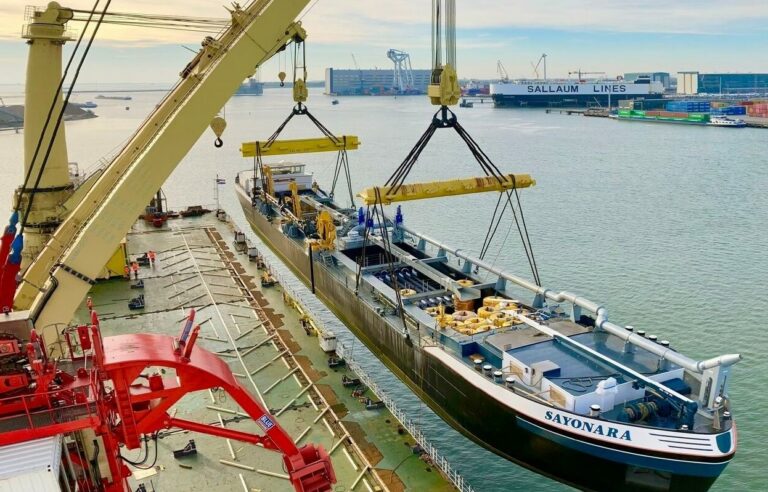 Among the loaded equipment was recently completed hopper dredger Sayonara.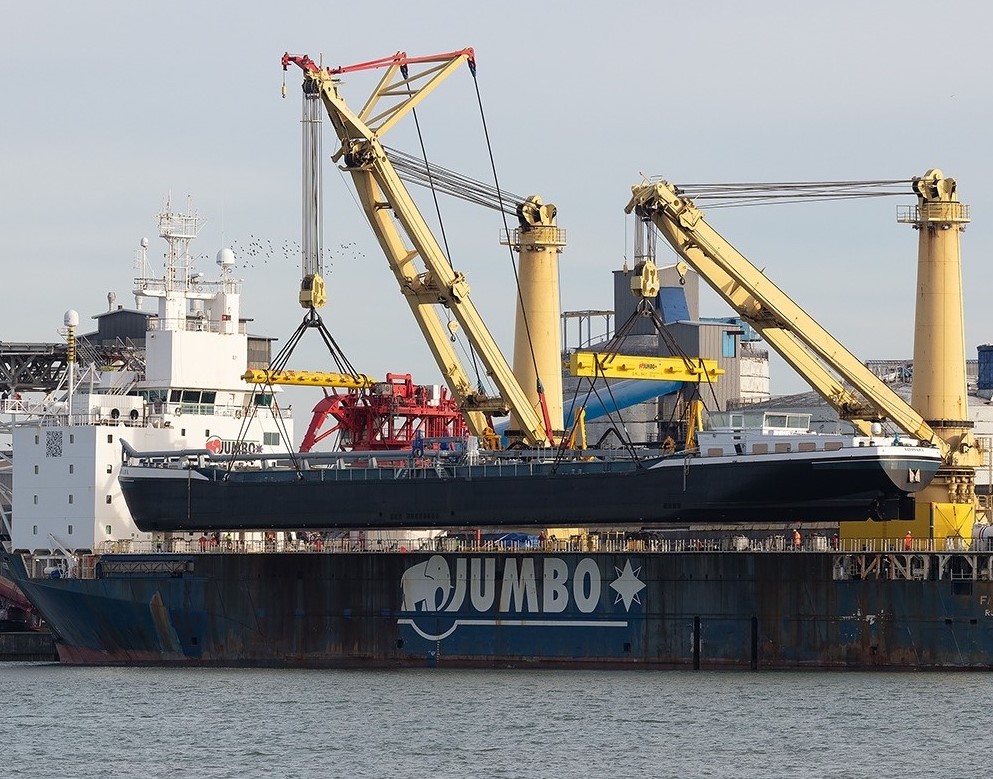 The ship, weighing approx. 940 tonnes was previously an inland vessel before it was newly converted by Concordia Damen Shipbuilding to the inland trailing-suction hopper dredger Sayonara. Proactive cooperation between both engineering teams ensured a safe and efficient lift.
All dredging gear for the Sayonara project, including the D500 mm trailing pipe, gantries & winches, the dredge pump & dredge valves etc., was delivered by Damen Dredging Equipment.
Once the barge was loaded in Vlissingen, the team sailed to Cherbourg to load a crew boat, and now the vessel is on its way to St. Nazaire to load an engine and some ancillaries before heading to discharge ports in Benin, Nigeria, Angola and Richards Bay, South Africa.